How to spend a day in Budapest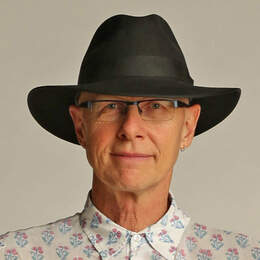 From music, food and shopping to a rich history and spectacular architecture, there's plenty to pack into a visit to the Hungarian capital.
You'd be forgiven for thinking that Budapest is the icing on the cake on many river cruises. To arrive along the Danube and see the ornate Gothic revival Hungarian Parliament Building, with its symmetrical facade and a central dome in Renaissance revival style is, indeed, a crowning glory.
This is the singular, ornate face of Budapest. But it is, in fact, a city in two parts — Buda and Pest, each with a subtly different character.
Music
The Hungarian State Opera House has a massive and continual program. Look out for Vigado Concert Hall, and look out for concerts of Franz Liszt's works.
This wildly innovative 19th-century Hungarian composer and virtuoso pianist was sort of the world's first rock star (operavisit.hu and vigado.hu).
Women tried to snip locks of Liszt's shoulder-length hair and tear off pieces of his clothing. His story is told at the Franz Liszt Memorial Museum, just off Andrassy Street, which is in his last home, and there are free concerts.
Food
Budapest is a rich goulash — or, to be exact, a guylas soup — "a soup for heroes". Guylas is often rich in braising steak or venison, flavoured with garlic and caraway seed and sweet Hungarian paprika. Hungarians love paprika, and in guylas, might measure at least four tablespoons for each kilogram of meat.
Spa
Minerals simmer under the city and show themselves in baths. For 2000 years, people have soaked in the hot mineral waters that spring naturally from the ground.
There are about two dozen public baths with thermal springs. Szechenyi, Gellert, Kiraly, Rudas and Lukacs are the best-known baths. At Szechenyi, I pay around $20 (4500 Hungarian forint) for a no-nonsense bath ticket with a locker — the most expensive of the day.
Shop
The shopkeepers of Budapest love euros and even I can politely negotiate about 10 per cent off a marked price. But not in the swish shops of Andrassy Street — Budapest's answer to Paris's Champs-Elysees and a street to stroll between St Stephen's Basilica and Heroes' Square.
History
In 1000 years of history, Budapest has been ruled by Ottoman Turks, the Habsburg Empire, German nazis, fascists and Soviet communists. The House of Terror museum, near the parliament, tells of atrocities under Soviet Communists and German nazis (terrorhaza.hu).
Architecture
The buildings of Budapest blend Gothic, Renaissance and baroque. The work of Hungarian architect Miklos Ybl themes my day. Hungary's leading architect during his life, his work was known all over Europe in the mid-late 19th century. St Stephen's Basilica, the Hungarian State Opera House, Unger House (which connects Museum Boulevard and Magyar Street), Rac Baths, the former Palace of Customs, the throne room and Krisztinavaros wing of the Royal Palace are good examples. He used Romanesque, Renaissance and romantic styles.

Categories