Ice-cream and art in the "medieval Manhattan of Tuscany"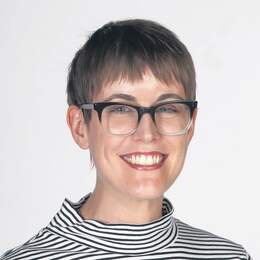 There's a good reason it's among Tuscany's most popular towns: with its medieval towers, historic charm and famous gelato, San Gimignano has it all. 
"Gelato and ice-cream are the same family, but lions and dolphins are also the same family," Sergio Dondoli tells us. And gelato is something Sergio knows a thing or two about, having twice been part of the winning national team in the Gelato World Cup — a biennial event at which Italy, unsurprisingly, seems to dominate.
Sergio is also the proprietor of Gelateria Dondoli, in the medieval Tuscan hill town of San Gimignano. Ice-cream shops around Italy are fond of declaring themselves "world famous" but Sergio's is sufficiently well known that it comes highly recommended by numerous friends and family members — not to mention Andrea Bocelli, Tony Blair and the Italian director Franco Zeffirelli, all of whom have stopped in for a scoop over the years.
It's not just taste that makes Sergio's gelato so popular. He uses quality ingredients, often locally sourced. His inventive flavours include Santa Fina Cream, made using saffron (historically a significant commodity in San Gimignano) with vanilla and pine nuts. Rosemary Baby combines raspberries with rosemary and is served only in summer, when the berries are at their best.

Sergio tells us his gelato of choice depends on "the humour" — his mood, that is. I opt for Champelmo, a sharp sorbet of pink grapefruit and local vernaccia sparkling wine, and Michelle, a rich mix of almond biscuits, saffron, honey and bitter orange peel. The latter — "very complicated but it tastes very nice," Sergio says — is named for Mrs Obama and was created for a visit the former US first lady was to have made to San Gimignano some years ago. She never ended up coming but the flavour remains a favourite on the menu.
There is, of course, much more to San Gimignano than gelato. One of Italy's best-preserved medieval towns, it's most widely known for its historic towers. Its richer citizens began building tower-houses from the 11th century, spurred by a growing prosperity derived from trade, money lending and the town's position on the Via Francigena, an ancient pilgrim route to Rome. These symbols of wealth and power inevitably garnered a competitive dimension — the higher the better, basically — and eventually around 72 towers were constructed, some more than 50m tall.
Only a fraction of the towers remain today but it's still true that no visit to San Gimignano is complete without someone invoking the apt but well-worn comparison to a "medieval Manhattan of Tuscany". The town's historic centre, ringed by medieval walls, was World Heritage listed by UNESCO in 1990, in part due to the continued survival of more than a dozen of the original tower houses. The atmosphere of the narrow streets surrounding them has also been preserved to a remarkable degree — especially if, like us, you come early to avoid the crowds of daytrippers, many of whom visit from Florence, about an hour to the north.
Indeed, as our Trafalgar tour director Tony guides us under one of the town's 13th century arched gateways and up into the historic centre, the shops selling embroidered tea towels, cured meats and brightly painted ceramics are only just opening for the day. We pause in Piazza della Cisterna, home to both Sergio's gelateria and a much-photographed well dating from the 1200s, before heading up to the neighbouring Pizza Duomo, with its 11th century church. Though rather austere from the outside, the church is renowned for its historic frescoes, including Ghirlandaio's famed depictions of locally born Saint Serafina. The frescoes were featured in Zeffirelli's semi-autobiographical film Tea with Mussolini, which starred Maggie Smith, Judi Dench and Cher, and was partly set and filmed in San Gimignano.
From here, it's uphill again until we arrive at the Rocca di Montestaffoli, a fortress built in the 1350s that now stands in picturesque ruin, its ramparts providing a view over the town and its remaining towers. With its grassy olive grove and profusion of purple wisteria draped over one wall, the fortress would also be a good spot for a picnic lunch — perhaps serenaded by the harpist who seems to be regularly in residence, busking among the trees.
However, as Tony reminds us, San Gimignano wouldn't have always been so charming. In its medieval heyday, there would have been raw sewerage in the streets, he says, and public torture in the main squares (the strong-of-stomach can visit the town's Museum of Torture for more on the latter).
Residents would have contended with famines, wars and plagues. Indeed, in the mid-14th century, a plague wiped out about two-thirds of the town's population. A period of decline followed and the previously politically independent "free commune" finally submitted to the control of Florence.
Ironically, it seems to have been this ebbing of economic and political power that accounts, at least in part, for San Gimignano's intact historic charm — the very thing that draws visitors here today.
Such are the vagaries of history — another thing the residents of this pretty little town know plenty about.
Fact File
Trafalgar has numerous guided holidays to Italy incorporating time in San Gimignano. 
The 10-day Flavours of Italy tour includes three nights staying at the Relais La Cappuccina near San Gimignano, with time to explore the town along with sightseeing in Florence. Priced from $3525 per person, it also visits Rome, Pisa, Parma, Bologna and Venice. 
See trafalgar.com or phone 1800 002 007.
Disclaimer
Gemma Nisbet was a guest of Trafalgar.