Immersive trek into deepest woodlands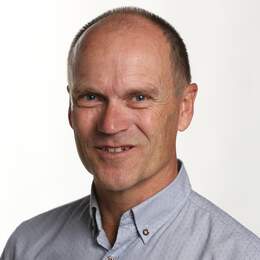 MOGENS JOHANSEN gets absorbed in nature, following Asian practices for a thoroughly cleansing experience in Langkawi
The sounds of the forest, the scent of the trees and the fresh, clean morning air has already transported my mind to a better place. And my journey has only just begun.
I'm walking into the Langkawi rainforest with my guide, Dev Dass, to experience forest bathing. Forest bathing is not about bathing as such — it's not even about exercise — it's simply about being in nature and connecting with it through our senses.
Dev is already tuned in; he speaks to me in hushed tones as he explains that the forest bathing idea originates in Japan, where it is called shinrin-yoku (which literally translates to forest bathing).
Studies have shown that regular forest bathing enhances human natural killer cell activity and expression of anti-cancer proteins.
Dr Qing Li, a medical doctor at Tokyo's Nippon Medical School, has done extensive research on the subject. He is the author of the book Forest Bathing. According to Dr Li, the best way to experience the full benefits of forest bathing is to "First find a spot. Make sure you leave your phone and camera behind. Let your body be your guide, listen to where it wants to take you. Follow your nose and take your time. It doesn't matter if you don't get anywhere. You are not going anywhere. You are savouring the sounds, smells and sights of nature and letting the forest in. The key to unlocking the power of the forest is in the five senses. Let nature enter through your ears, eyes, nose, mouth, hands and feet."
Evocative words indeed. And by now, Dev and I are by now fully immersed in the forest, we walk slowly along a path following the appropriately named Crystal Creek, pausing occasionally when Dev hears or spots a bird. He has an amazing ability to recognise the various bird calls and a deep knowledge about the forest and its plants.
Dev's senses are totally switched on — he knows what forest bathing is all about and I'm starting to get the idea. Forest bathing can be as simple as a relaxing walk through the forest but it can also include activities such as meditation, yoga, and breathing exercises.
Deeper in the forest, we meet up with Fariz Najmuddin. He sits quietly with his legs crossed into the lotus position on a wooden platform, where Crystal Creek cascades over the rocks to form a beautiful pool of crystal clear water.
Fariz takes us through a series of traditional Malay exercises.
The exercises are a series of gentle movement and breathing exercises that has been practised for more than a thousand years. It's hard to imagine a more beautiful place to practise this ancient art.
The pool below the platform is simply too inviting and since what we are doing is called forest bathing, I simply have to jump in. The cool, crystal clear water is invigorating after our Malay exercise session and it's a beautiful place to float around and take in the forest ambience.
As we walk out of the forest again, Dev quotes British writer Alan Watts, who wrote: "You didn't come into this world, you came out of it, like a wave from the ocean, you are not a stranger here".
And those wise words seem an appropriate end to our forest bath.
Fact File
This is an edited version of the original, full-length story, which you can read here.
A message from Travel Editor Stephen Scourfield...
Thanks for reading us – we value your continuing interest and our connection with you.
But as our readers increasingly move to digital, we have to keep up with them.
As I'm sure you'll appreciate, there are costs involved in doing what we do for you.
To support Travel, reading the full story now requires a digital subscription (it's $1 a day for full access to thewest.com.au, for all your devices).
If you have the newspaper home delivered, you may already have complimentary premium access to thewest.com.au and our digital editions.
And we have other packages, including $9 a week for the weekend papers and everyday digital.
Stephen Scourfield
Disclaimer
Mogens Johansen was a guest of The Datai. They have not seen or approved this story.