Our World

In pictures: Life inside the Arctic Circle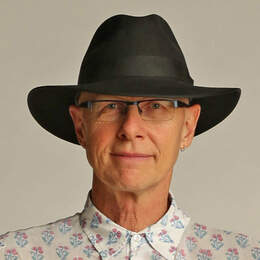 Remote Upernavik is Greenland's most northerly community of more than 1000 people. 
Houses of pink and blue, orange and yellow, green and turquoise speckle the snow-freckled mountains. The remote Greenlandic community of Upernavik is quiet in the late, thin sun; the placid hours after a snowstorm has blown through.
There are huskies and puppies on chains; a wooden kayak frame, its sealskin almost gone; wooden steps to houses; a cemetery with white crosses along the snowy skyline, against a blue sky.
There are ski-doos and 80 Series LandCruisers on roads white with snow, and shredded by chains on tyres and caterpillar tracks, but mostly people, walking around this community of about 1200.
If it has claims to fame, well, it's Greenland's most northerly community of more than 1000 people. It is also thought to be the most northerly point of Viking exploration of Greenland.
Beyond the iceberg in the harbour are bigger ones, sailing sharp-pointed like a fleet of white-sailed yachts. The Upernavik Archipelago is a huge collection of small islands on the north-east coast of Baffin Bay.
On top of the hill, an airstrip allows Air Greenland planes to land, while most communities can only be reached by helicopter or boat. In summer, a small ferry connects some hamlets.
My goodness, it is such a pretty place in the late afternoon sun. But the cold moves in quickly, and the dogs howl all around in a great, eerie chorus.
And behind that, as always, there is the sound of the sea, brushing up against the headlands.
Fact File
Stephen Scourfield wants to share Arctic experiences such as these, so he is personally leading a Seven West Travel Club Tour on Arctic Safari next year. This exclusive group will join Adventure Canada on the Ocean Adventurer on a voyage through Nunavut, Greenland and across Baffin Bay from July 30 to August 10. Stephen says: "It is my big Travel Club Tour of 2017. It is an adventure I have sought out; these are unusual places; places I know; places and experiences I want to share."
Stephen will prepare the group beforehand, be with the group throughout the voyage and help with photography. There are limited places. 
The tour costs from $18,900 (conditions apply) including flights and departs Perth on July 28, returning on August 13, 2017. Gold members can use their $50 voucher towards the cost.
For more details, go to sevenwesttravelclub.com.au/tours or phone 1800 998 121. 
Disclaimer
Stephen Scourfield was a guest of Adventure Canada and Canada Tourism.
Categories