Included tours and Nordic bathing: Ocean cruising, Viking style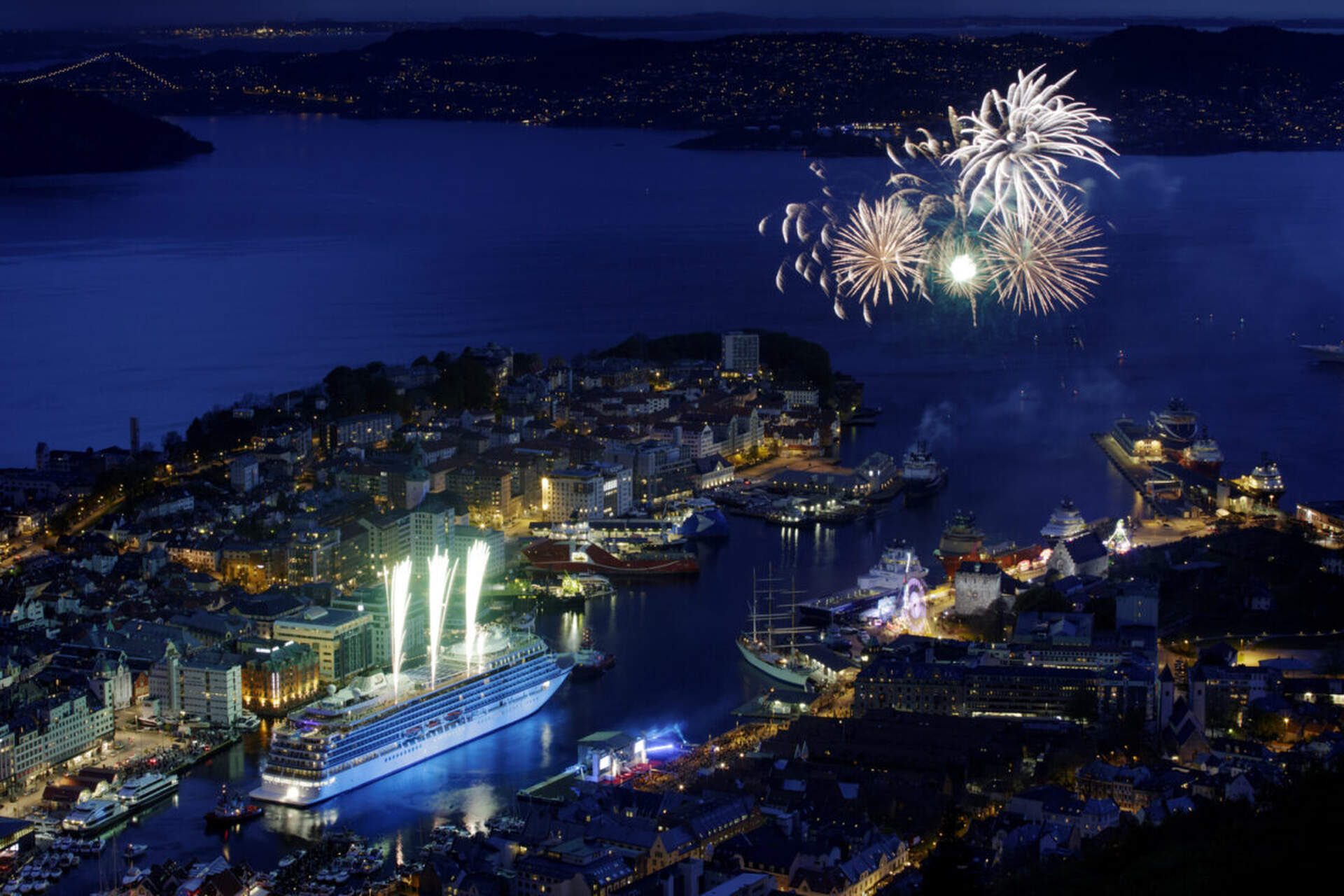 Known best of its river cruises, Viking is bringing its reputation for well-equipped ships, first-rate crew and interesting itineraries to the oceans.

Although Viking has made its name for its fleet of river ships which offer itineraries throughout Europe, the company has more than dipped a toe into ocean cruising.
Viking first launched an ocean-going ship, the 930-passenger Viking Star, in 2015 and less than three years later has added a trio of similar ships, with Viking Orion due in July and Viking Jupiter scheduled for 2019.
Viking's well-earned reputation on the river is the result of well-equipped and comfortable modern ships, first-rate crew and interesting itineraries with included tours. And this has flowed on to its ocean-going fleet, which makes its maiden visit to Australia when Viking Sun calls at Melbourne next month as part of the line's inaugural circumnavigation.
Those included tours, at least one in each port, add real flavour to a Viking voyage and a glance at the itinerary for Viking Sun's 2019 circumnavigation certainly whets the appetite. Departing Miami for London on January 3, Viking Sun will visit 44 ports in 21 countries over 128 days. Ten overnight stays will include two days each in Sydney and Durban.
From San Juan, Puerto Rico to St George's, Grenada, three Brazilian ports and a visit to Uruguay and the Falklands, Viking Sun will round Cape Horn, call at cities along the Chilean coast then go west across the Pacific to New Zealand and Australia. From Fremantle, there'll be a call at Port Louis before Viking Sun visits Madagascar, Mozambique, South Africa, Namibia and Senegal. The homeward run includes calls at Tenerife, Casablanca and Vigo before Viking Sun cruises up the Thames to Greenwich.
But being on the ocean brings with it "sea days" when the ship is between ports and passengers can't rely on port tours for amusement. That adds a completely different dynamic but, unsurprisingly, Viking's new ships handle the challenge with aplomb. The cruise will sail with a historian aboard and there'll be presentations with guest speakers.
And onboard facilities are exceptional. One of my happiest cruising memories is of enjoying a Carlsberg in the warmth of the Wintergarden while the North Sea howled outside as Viking Star made its way to Bergen.
There is a host of novel experiences aboard. An infinity pool seems to end in the ocean. Even if you don't take a dip, it's a heck of a sight. Some like it hot, others cold — both are well-catered for in the Nordic bathing pool and sauna. There's a plunge pool that's just the right temperature and a sauna so steamy, it's breathtaking. Just a snowball's throw away is the icy grotto. In that little room snow falls and it's bone-chillingly cold in the dry air. The trick is to thaw out again in the sauna and then again test your mettle under a bucket full of ice-cold water. Take a deep breath then pull the chain ... It's an exhilarating experience and unlike anything I've seen on a ship before.
(At top: Viking Star christening in Bergen. Picture by Paul S. Amundsen.)
Fact File
Viking Orion will be just a few months old when it visits Australia at the end of the year and some cruises in our region are eligible for free airfares if booked by March 31. This includes a 15-day South-East Asia and Hong Kong cruise departing Hong Kong for Bangkok on November 4. The cruise visits China, Vietnam, Cambodia and Thailand, includes seven guided tours and costs from $7995 per person. 
Travel agents, vikingcruises.com.au, 13 87 47.
Categories