Inside Headingley, one of the UK's most unique sporting complexes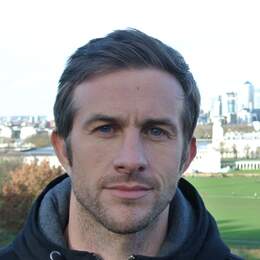 There's a treasure-trove of memories to be found at Yorkshire's Headingley, home to both Test cricket and rugby. 
England isn't short of iconic sporting arenas. In London alone, you'll find Wembley, Lord's, Twickenham and Wimbledon. Step out of the capital and Old Trafford — the hallowed home of Manchester United — is also world famous. But it's across the M62 motorway in Yorkshire that I find possibly the country's most unique sporting complex.
Tucked in the leafy suburbs of the city of Leeds is Headingley. Home of the Yorkshire County Cricket Club, it has hosted many an Ashes Test — most notably the legendary match in 1981 when Ian Botham's 149 not out and Bob Willis' 8-43 stunned Kim Hughes' tourists.
Baggy Green fans should have fonder memories of the 2009 Headingley Ashes Test, when Ricky Ponting's side vanquished the English by an innings and 80 runs.
What propels Headingley above your average stadium, however, is that it showcases not just Test cricket but Test rugby, too — in two separate grounds.
A short distance from the cricket pitches is the stadium of Leeds Rhinos rugby league club and Yorkshire Carnegie rugby union team.

Characterised by its weather-beaten terraces and wooden seats, it's been the setting of more than 100 years of drama between the British Lions and England and overseas rivals including the Kangaroos. A corridor stretching no more than 20m links the two grounds, which were built within a decade of each other at the end of the 19 century.

You can discover more about Headingley's past — and thriving present — on a behind-the-scenes tour that traces its evolution since Victorian times. Organised by the Yorkshire Cricket Foundation, it focuses mainly on cricket and takes in the players' dressing rooms, practice areas and the flashy, distinctly 21st century Carnegie pavilion, which lords over the cricket field.
Along the way, you'll hear absorbing anecdotes about the sportsmen — household names and the relatively little-known — to have thrilled the Headingley crowds.
I particularly enjoy the story of Arthur Clues. Born in Liverpool, New South Wales, in 1924, Clues moved to Leeds after World War II (after apparently having been offered more money than his combined salary as a policeman and rugby league player down under).
A powerful yet skilful second rower, he was a talented club cricketer, too, and is the only man to have scored both a try and century at Headingley. Clues stayed in Leeds until his death in 1988, running a popular sports shop in the city. When Australia's cricket and rugby players toured here, he was their ambassador-guide.
The most famous Australian to make his mark at Headingley was, naturally, Sir Donald Bradman. The Don struck 334 not out here in the 1930 Ashes — the highest Test score in the ground's history.
In the Taverners' Club, formerly the changing room and now one of Headingley's private suites, a plaque pays tribute to Bradman.
I'm told he would have got changed, and laid his bat, around the spot where I'm standing. The suite is furnished with memorabilia, including paintings and photos of famous old players. And it has quite a view. Two views, in fact. Big windows look out to the cricket and rugby grounds — though you'll rarely see action on both, as matches only rarely take place simultaneously.
It's worth checking the Headingley fixture lists if you're in Yorkshire anytime soon. Leeds Rhinos are one of the globe's elite rugby league teams. And, boosted by locally born stars such as England Test captain Joe Root and Tim Bresnan (who turns out for Perth Scorchers in the Big Bash), Yorkshire's cricketers have been a force in the County Championship in recent times.
The tour also includes a visit to the cricket museum (which faces the Rhinos club shop and was unveiled in 2011 by former Yorkshire and England opener Geoffrey Boycott — who scored his 100th first-class century at Headingley in 1977).
The museum is a neat mix of classic and audiovisual exhibits, and displays the equipment Darren Lehmann used while compiling 339 for Yorkshire against Durham in 2006.
Eclipsing the Don's record Headingley score as the perfect way for Lehmann to sign off his nine-year spell with the White Rose county. The Yorkies fondly regard "Boof" as their greatest overseas player. If he's still coaching Australia in 2019, when Ashes Test cricket returns to Headingley, he's sure of a typically warm Yorkshire welcome.
Picture at top: The sun sets during a match between England and Pakistan at Headingley. Picture by Alex Whitehead/SWpix.com.
Fact File
Fancy catching a game at Headingley? Leeds Rhinos play Super League games between February and October, Yorkshire Carnegie play rugby union in the RFU Championship from September to May, and Yorkshire Cricket Club play between April and September. There are also occasional Test, one-day and T20 cricket internationals at Headingley. Check therhinos.co.uk, yorkshirecarnegie.com and yorkshireccc.com for further information.
Behind-the-scenes Headingley tours are scheduled for February 12, April 30, June 18, August 13, October 29 and December 17. These cost £10 ($17) for adults, £7.50 for seniors and £6 for children and students. It's also possible to book private tours. yorkshirecricketfoundation.com
For more information on visiting Leeds and Yorkshire, see visitleeds.co.uk and visityorkshire.com.
Categories