Arrivals & Departures

Inside the UK's new castle-themed Lego hotel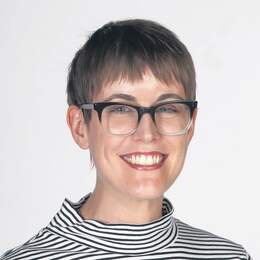 Planning a family holiday to the UK? Get the royal treatment at the newly opened Legoland Castle Hotel at the Legoland Windsor Resort, about an hour's drive from central London.
Themed around a world of knights, wizards and court jesters, the new Legoland Castle Hotel incorporates 657 Lego models made from more than 2.1 million Lego bricks. The largest pieces include an oversized wizard made from 35,000 Lego bricks and a 160,000-brick knight on horseback, which stands 2.5m tall.

There's a choice of themed Knight's Rooms decorated with bunting, shields, a stained-glass window and a 17kg Lego dragon, and Wizard's Rooms, with spell books and a family of three Lego owls which took 90 hours to build.

The rooms can accommodate a family of up to five people, with separate sleeping areas for adults and up to three children. Each comes with Lego bricks to build with during the stay, as well as a Lego treasure hunt.
Kids can also enjoy the Tournament Tavern restaurant, home to a 85,000-brick sleeping dragon, and the Jester's Play Den.
The theme park also has an existing Legoland Hotel, with pirate and adventure-inspired rooms, a swimming pool and pirate-themed indoor water play area, and a restaurant and bar.
Located near Windsor, which is half an hour by train from London's Paddington station, the park includes areas themed around Vikings, ancient Egypt, ninjas and more.
Fact File
Prices at the Legoland Castle Hotel start from £572 for a family room (two adults and two children), including breakfast, access the facilities at the Legoland Hotel, park tickets for two days and more. legoland.co.uk.
Categories