Intimate Italy: the guided tour, reinvented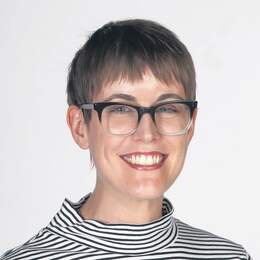 Sustainable tourism initiatives and immersive experiences come together to help travellers get "below the surface" on a coach tour with a difference. 
In the middle of the River Tiber in the centre of Rome stands an island connected to the surrounding streets by two bridges, one of which is among the city's oldest.
Regarded as one of the smallest inhabited islands in the world, Tiber Island has been home to a temple dedicated to an ancient god of healing and a hospital said to have sheltered Jewish families during the nazi occupation of World War II.
Today a handful of hospitals remain alongside a church or two, a couple of restaurants and an apartment that's been home to everyone from Marlon Brando to the American photographer Milton Gendel.
And tonight I'm inside that very apartment, waiting to tuck into a dinner prepared by our host, Ritz Escoffier-trained Roman chef Fabio Bongianni, and his team. In the meantime, Fabio is showing us part of Michelangelo Antonioni's 1960 masterpiece L'avventura, which features scenes filmed right where we're sitting.

Fabio runs cooking classes from this and other venues but I doubt I'd have made my way here, or to Tiber Island generally, had I not been invited by someone in the know. And that's precisely the point: I'm with the touring company Trafalgar in Italy (in its number-one destination) to see the kind of insider experiences it offers its guests. As chief executive Gavin Tollman puts it: "The fact that you are standing in a place like this and have the opportunity to meet someone like Fabio is not a mistake".

Dinner at Fabio's place is the finale to Trafalgar's seven-night Rome Explorer itinerary, and it's the kind of experience the company has been working to include on its guided holidays since South African-born Mr Tollman took over in 2010.
At that time, Mr Tollman saw what some might describe as a challenge but what he characterises in more upbeat terms: "The opportunity was that the world of travel was changing and we were caught in an interesting dilemma because what we delivered on the road — what our guests were having — were truly unbelievable holidays but, at the same time, there were more alternatives coming."

Among these was the rising popularity of river and ocean cruising, particularly with Australians — the 70-year-old company's second-biggest market, after the US.

The response was to start experimenting. "We made a decision that what we wanted to do was take our local knowledge and expertise, and instead of just delivering the destinations everyone expected, we wanted to take travellers deeper," Mr Tollman says.
The vision: to see not only the major sites, but also to get "below the surface".
In 2010 Trafalgar introduced Be My Guest, a range of experiences now included on most of its approximately 230 tours in 45 destinations around the world. They're food related but less about a gourmet meal than "making it real", as Mr Tollman puts it.

The first Be My Guest was a lunch with two sisters in their home overlooking the Bay of Naples, Sorrento. The program currently includes everything from learning to cook in a local home to behind-the-scenes vineyard visits hosted by the winemaker. "It's an opportunity to break bread with locals," Mr Tollman explains.

Trafalgar is known for its guided coach tours but, as another longstanding member of the team — product development manager Liesa Bissett — tells us, the company "wanted to change people's perception of what guided holidays were all about".
Mr Tollman admits that, for such a well-established business, the process hasn't been without challenges. Staff turnover has been "probably the biggest cost to the business" throughout, particularly among the people responsible for the day-to-day running of the itineraries — the tour leaders, or travel directors, as they're known. "You're asking your travel directors to start delivering a very different product," he says. These days, the team has "one vision — we're all pulling in the same direction".
The desire to "make it real" has been central to Trafalgar's evolution, along with an aim to make travel effortless and — refreshingly — fun. It's an approach borne out in terms of industry trends and, indeed, the kinds of experiences featured in the Be My Guest program have become increasingly prevalent on touring itineraries in recent years as "authenticity" has become a ubiquitous travel buzzword.
Trafalgar lays claim to having been a pioneer. "Going back to 2010, when we were having this conversation about deeper, richer experiences, nobody was doing it — it didn't exist," Mr Tollman says. "We created an entire new category of taking people into destinations and showing them things they couldn't do on their own."
Part and parcel of this is Join Trafalgar, the company's sustainable tourism program, which aims to support artisans and community endeavours while attempting to minimise its footprint by using "the most up- to-date low-emission coaches" and recycling extensively, and contributing to its destinations through charitable giving.
"Something we're hearing more and more from our guests is they don't just want to travel, they actually want to travel with a purpose — they want to have a reason for the things they do," Mr Tollman explains. "Instead of going to just a traditional Italian restaurant, (it's) going and supporting someone like Fabio."
Equally, there's the ability of people like Ms Bissett to find local characters with intriguing stories to share. We get a taste of this — literally and figuratively — a few days later when our coach calls in to a warm welcome at Fattoria di Petroio, a wine and olive oil producer in Tuscany's Chianti hills, about half-an-hour north of Siena.
The property's been in the Lenzi family for more than 200 years and since 1961 has been owned by Gian Luigi Lenzi, a neurologist, and his American wife Pamela, who live here with Mirabeau the dog, Boris the cat and their daughter Diana, who moved here in 2008 to take over management of the estate.
Since Gian Luigi inherited Petroio, the focus has shifted from producing lots of wine to producing something of quality — as he puts it "it's easy to make wine; it's not easy to make good wine". With the help of prominent oenologist Carlo Ferrini, they became a producer of Chianti Classico, a premium wine within the Chianti designation, and now produce about 35,000 bottles a year, distributed throughout Europe, North America and Asia.
They also make olive oil from the 800 or so trees on the property but it's clear there's more to all of this than facts and figures. As Diana puts it "this is our legacy, this is something we truly believe in — it's home".

A political science graduate who sensibly thought better of getting involved in Italian politics, Diana trained as a chef and worked in restaurants in Rome before taking over Petroio. She's shifted production of grapes and olives to organic methods, reflecting her focus on doing "everything in our power to stay as green and organic as possible", and is responsible for the delicious lunch we're served along with the family's wines at a long table in a barrel-lined cellar.

Visiting Petroio, there's a sense we're not just meeting locals and learning about their lives — not to mention seeing a beautiful part of Tuscany — but supporting a family business and traditions it encapsulates.
Again, that's precisely the point.
Fact File
Guests on Trafalgar trips tend to be in the 45-50-plus age demographic, though the brand's value-oriented Costsaver tours in Europe, Britain and Ireland, and North America can attract people in their 20s and 30s. 
Also among Trafalgar's tour styles are the At Leisure itineraries, which start no earlier than 9am on travel days and include at least two nights at each destination.
The company's air-conditioned luxury coaches can carry up to 48 people, with an average of 32-40 on each trip. They're equipped with wi-fi.
In Italy, Trafalgar tours include the 10-day Flavours of Italy itinerary, which travels from Rome to Venice via San Gimignano and Parma, with visits to Florence, Pisa, Bologna and more, with highlights including a meal at Fattoria di Petroio. It costs from about $3525 per person. trafalgar.com or 1800 002 007 
Disclaimer
Gemma Nisbet visited Italy as a guest of Trafalgar.
Categories