Arrivals & Departures

Intrepid Travel launches tours for solo-parent families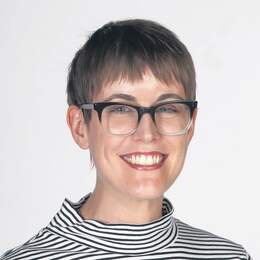 The adventure travel operator says the six new tours are the first of their kind. 
Intrepid Travel has launched six new tours designed for single parents and their children, a group it describes as the "forgotten demographic" of the travel industry.
The company — which already offers a range of tours for families known as Family Adventures — said it has seen growing demand in the area, with anecdotal reports of increased enquiries from single parents.
Furthermore, in the year to September 2017, 16 per cent of its family bookings were solo parents and their children.
"You only need to look at family holiday packages widely advertised by the travel industry to see they cater for two parents and two children," said Dyan McKie, Intrepid's Family Adventures brand manager and herself a single parent.

"In many ways this assumption is archaic and doesn't reflect today's families. The travel industry caters for so many niche groups but solo parents have been ignored for too long.

"Our existing family trips have been increasingly popular with solo parents as it allows children to bond and form their own friendships — meaning the parents enjoy some much deserved rest and relaxation."
The new trips cover Costa Rica, Thailand, northern India, Egypt, Vietnam and Morocco — destinations that Intrepid said might otherwise be intimidating to single parents wanting to visit with their kids.
The 10-day northern India itinerary, for example, includes tasting curries in Delhi, visiting the pink city of Jaipur, tracking Bengal tigers in Ranthambhore National Park and seeing the Taj Mahal. It costs from $1320 per person.
Other options include the 15-day Costa Rica trip, with adventurous activities such as whitewater rafting, horse-riding and zip-lining along with chances to see monkeys and turtles in Tortuguero National Park. It costs from $3895.
Closer to home, there's a 12-day Thailand itinerary including the Bridge on the River Kwai, the markets of Bangkok and an Elephant Nature Park in Chiang Mai, from $1820, and a 13-day Vietnam tour visiting Halong Bay, Hanoi, Hue and Hoi An, from $1655.
In addition to the new solo-parent family itineraries, Intrepid has new 2018 family trips including an eight-day Bali Family Holiday for teenagers, an eight-day tour of Mexico and a Tanzania family safari.
Categories