Travel Story

"For me, this is the moment for Iran"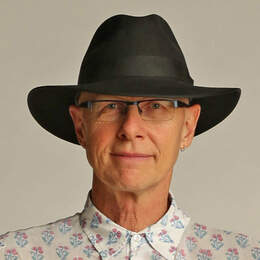 At a turning point in its history, our Travel Editor visits a country of deep history, cultural treasures, Islamic architecture, gardens, parks and welcoming people. 
On the phone, my mother is asking where I am now. "Shiraz," I say. "That sounds nice," she replies cheerily.
Had I said "Iran", her reaction might have been different.
It sounds slightly trite to tell you that I am looking out of my hotel window at the imposing beige rock backdrop of the Zagros Mountains becoming gold in the evening light, over a green park where children are playing and squealing, and the rows of homes beyond. It is a peaceful evening in Shiraz, this lovely city of roses and nightingales, the old capital of Persia.
It may sound slightly trite but even in these few days, this city of culture and parks has wormed its way into me. Iran definitely has a hook in me.
But you can't ignore geography, of course. To its east, Iran borders Pakistan, Afghanistan and Turkmenistan. To its west and north, it borders Iraq, Turkey, Armenia and Azerbaijan. Which, by any standards, is quite a bunch of neighbours.
And you can't quite ignore recent history, of course. The 1979 Islamic revolution which toppled the Shah, and the hostage crisis which followed, as the US Embassy in Tehran was seized. There were the days of Ayatollah Khomeini, the Iran-Iraq war started by Iraqi dictator Saddam Hussein in September 1980, which raged until 1988, and which is still marked in the city through the portraits of some of the million young Iranians who died.
Then came the dispute over Iran's nuclear program, with Western powers fearing nuclear weapons development and Iran, under moderate president Hassan Rouhani, claiming peaceful uses. There were economic sanctions, followed by agreement.
In January, the United Nations' atomic watchdog announced that Iran had agreed to roll back the scope of its nuclear activities and that sanctions that had crippled Iran's economy would be lifted.
The world view of Iran and the world conversation about Iran changed almost instantly.
In April last year, Foreign Minister Julie Bishop became the first Australian minister to visit Iran in 12 years. In March this year, she welcomed Iran's Foreign Minister, Mohammad Javad Zarif, to Parliament House in Canberra.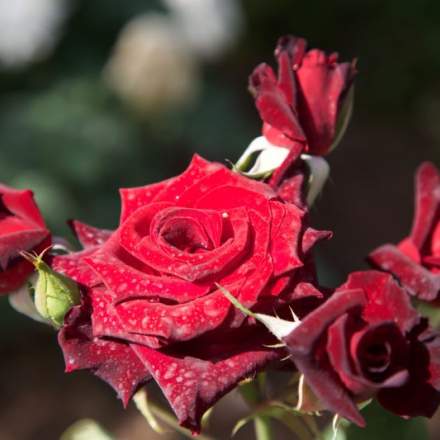 Air France immediately announced plans to fly three times a week between Paris and Tehran. I fly in to Shiraz with Fly Dubai from the United Arab Emirates, and back with Emirates from Tehran to Dubai.
In the UK, Iran has been edging into the "top of the must- see destinations". During my days in Iran, I see groups from France, the Netherlands and Germany, other Australians, and Americans.
Iranian government officials say five-million foreign tourists arrived in 2014 and they are aiming for considerably more this year and next, and 20 million a year by 2025.
Iran's Vice-President Masoud Soltanifar is reported to be expecting a "tsunami" of foreign visitors. He told Associated Press: "In the post- sanctions era, tourism is an industry that will get a boost more than any other sector. Tourism is certainly the driving engine to get Iran's economy out of recession."
Even in the US, there was an immediate surge of bookings from tourists who wanted to visit. Mr Soltanifar says only 3400 Americans visited last year.
Sanctions have hit Iran hard, though the infrastructure is still pretty good. Roads and hotels are good enough but sanctions have, for example, left Iran short of passenger aircraft. It has just been reported that an Iranian company has signed a deal with Accor Hotels to use its Novotel and Ibis brands for 15 years — the first deal of this kind in some three decades. I briefly stay at the Ibis hotel at the international airport in Tehran, which is new and sharing a building with Novotel.
All this boils down to a point.
We watch for "moments" for you, like the stories published about Myanmar in 2012, following a constitutional referendum in 2008, general elections in 2010 and before the November 2015 elections which would start to open the tourism floodgate.
Like the stories on Madagascar in 2011, as infrastructure reached a point where I felt it could be recommended. Five years before that, as I watched, it simply wasn't ready.
We have pointed out that Rwanda is ranked the safest country in Africa and have taken you to its mountain gorillas. We have suggested stable Zambia for African wildlife, and put Colombia on the radar.
And for me, this is the moment for Iran.
And, indeed, Iran is a key component of Travel Directors' Treasures of Persia and the Caucasus Tour, which continues to Armenia, Georgia and Azerbaijan. Tony Evans, a director of the company who conceives, researches and designs tours all over the world, and led last month's departure, says simply: "I like surprising people. I like changing perceptions. I believe Iran to be one of the safest places in the world. I find the people delightful, with high-level manners and education."
This is a country of deep history, cultural treasures, Islamic architecture, gardens, parks and welcoming people. In Shiraz, I dine in a Sufi restaurant and in the Secret Garden, outside, sampling the grilled kebabs Iran is famous for. In all restaurants, there are yoghurts and, of course, the Persian fetta for which Iran is famous. Grilled meats, pomegranates, walnuts, saffron, cinnamon, dates in tahini sauce. Most of the produce used in Iran is grown here.
The dough of flatbread is stretched by experienced hands and then cooked on hot stones in a domed oven. The most common is sangak, which is white, thin, as long as your arm, slightly burnt, torn into strips. Delicious.
Out and about, in the old bazaars, at heritage sites, in the park, in the streets, people smile and ask me: "Where are you coming from?"
Guide Karan Jami explains: "This is part of our culture, to acknowledge you as a guest in our country."
When I reply, the smile again: "Welcome to Iran."
There's a visa, of course, and I think it still best for most travellers to be in a small group, accompanied by a guide. Women must cover their hair with a scarf and dress conservatively. Men cannot wear shorts. And, of course, there's no alcohol.
But 19 UNESCO world heritage sites, and the warmth of the welcome, might just make up for that.
Stephen Scourfield was in Iran as a guest of Travel Directors.

Fact File
Travel Directors' 29-day Treasures of Persia and the Caucasus tour visits Iran, Armenia, Georgia and Azerbaijan. The next departure is from September 5-October 6. In 2017, the first departure is May 8-June 5.
The tour is $16,550. It includes international flights, all travel within countries, accommodation, all meals, all tips, gratuities and entrance fees, tour manager and local guides. traveldirectors.com.au, 9242 4200 and 1300 856 661.
Disclaimer
Stephen Scourfield was in Iran as a guest of Travel Directors.
Categories