Ireland: The poetic, bucolic charms of Killarney National Park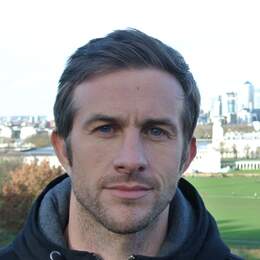 Ireland's majestic but occasionally overlooked Killarney National Park has lured the likes of Queen Victoria, Charles de Gaulle and Percy Bysshe Shelley. 
A quaint, tourist-friendly town in County Kerry, Killarney is a popular springboard for the Ring of Kerry, one of Europe's great road-tripping routes.
Yet on the town's doorstep is the majestic but occasionally overlooked Killarney National Park. Spanning more than 10,000ha and speckled with lakes, islands, forests, moorland and mountains, its photogenic landscapes have, in the past, lured the likes of Queen Victoria, Charles de Gaulle and Percy Bysshe Shelley.
Today, as part of our Collette Irish Adventure, we're savouring the park's poetic, bucolic charms with Richard, a local guide, and his cute red Irish setter Rua.
Our coach drops us off beside Ross Castle, a greystone fortress perched on the shores of Lough Leane, the park's largest lake. Richard reveals that this was the last castle in Munster — the most south-westerly province of Ireland — to be captured by Oliver Cromwell's armies after England stepped up its colonisation of the Emerald Isle in the 17th century.
In the castle's shadow, we board a little wooden boat helmed by Charlie, another charismatic, pooch-owning Killarneyman. With his half-chihuahua, half-Pomeranian dog, Bella, at his side, he motors us out into Leane's serene waters, and, as birds chirp above, we sit back and wallow in the surrounds: slopes densely carpeted in oak, yew and rhododendron trees and a chain of jagged limestone peaks.
We seem to have the lake all to ourselves, though apparently there's trout and salmon below, and in the distance, pottering by the banks of Innisfallen, one of the park's 20 or so tiny islands, are a pair of deer. The park is home to Ireland's only wild red deer, but these are of the smaller, sika (or Japanese) variety native to East Asia. "They're very good swimmers," says Charlie. "They can swim the length of the lake."
We spot a few dozen other sika by the grass-fringed ruins of Innisfallen abbey, a monastic settlement founded in the 7th century by St Finian the Leper.
As Ireland endured invasions from the Vikings and Normans, the abbey remained a safe haven and the monks produced the cherished Annals of Inisfallen, a record of the early history of Ireland. Compiled between the 11th and 13th centuries, the annals are now housed in the Bodleian Library in Oxford, but Richard says there have been campaigns to have them returned to Killarney.
Leaving Innisfallen island behind, we continue our scenic cruise into Leane's neighbouring, adjoining lakes, before docking outside Muckross Estate, one of the park's stately homes.
Led by Richard and Rua, we take a hike beneath spooky twisting branches in ancient woodland of oak, birch and ash, and eventually reach Torc waterfall. Impressive in some of the postcards I'd seen in Killarney's souvenir shops, it's barely more than a trickle today. The recent weather in this often rain-sprinkled part of the world has been drier than usual.
We carry on walking, brushing past luxuriant ferns and cow-dotted meadows, through grassland peppered with tall trees, including towering Monterey pines from California. "They grow bigger here than in California," says Richard. "They tend to drink more here, you see."
Our morning was guided but we're left to our own devices for the afternoon, and I gallivant along the park's peaceful forested trails, bathing in a tranquillity that's sporadically pierced by birdsong, deer rustling in the undergrowth, and clip-clopping sounds of "jaunting cars" (horse-drawn carriages traditionally ridden in the Killarney area and now a much-frequented mode of transport for tourists).
Come evening, my feet are aching a tad, and I'm glad to be back in Killarney town, refuelling in a cosy little restaurant on creamy seafood chowder and slow-roasted tender Kerry lamb shank.
Picture at top by Chris Hill/Tourism Ireland.
Fact File
Collette's seven-day Irish Splendour visits Cliffs of Moher, Dublin and Blarney Castle. There are places on guaranteed departures on November 7 and December 4, from $1889 per person. The nine-day Shades of Ireland to Killarney, Dublin and Blarney Castle is from $2379, with guaranteed departures in May and June. gocollette.com
Disclaimer
Steve McKenna was a guest of Collette.