Irresistible London pulses with history and glamour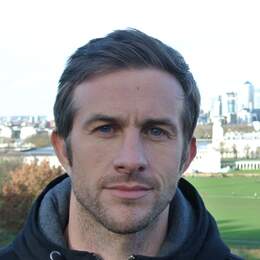 You're never far from a gobsmacking glimpse of London at the Shangri-La at The Shard. 
This lavish hotel occupies floors 34 to 52 of the glossy, glassy Renzo Piano-designed skyscraper, which soars a touch over 300m — higher than any other building in the British capital (and in western Europe, for that matter).

Whether I'm daydreaming in my deluxe city view room (3905), enjoying a leisurely breakfast at stylish lounge-restaurant, Ting, sipping champagne at swanky bar Gong, or working out at the 52nd floor Skypool and gym, it's hard not to be distracted by the cityscape below, which sprawls almost as far as the eye can see and is littered with famous landmark after famous landmark.
No matter how many times you've seen Tower Bridge and company, they still manage to raise the hairs on the back of your neck.
But it's not just the vistas that make this such a special place to stay. Service is excellent, facilities (think: heated Japanese toilet seats) superb, and location marvellous.
Step out of The Shard's artwork-adorned ground-floor lobby and London Bridge's huge recently revamped station is next door, with trains and tubes connecting you to every corner of the capital and beyond.
And a few hundred metres away, I find myself on the pedestrianised south bank of the Thames.
Strolling beside this epic, snaking waterway, which carried the ancient Romans upriver to settle Londinium in AD43, is always a thrill, for not only are there amazing photo opportunities, you have atmosphere, too.
As soothing as The Shard's serene bubble is, especially after dark, when the noise-cancelling windows are conducive to a good night's sleep, you are somewhat shut off from the hustle and bustle, noises and aromas that make London such a thrilling city to visit, and return to time and again.
So here I am, this midweek morning, ambling almost aimlessly, but joyfully along, rubbing shoulders with suited-and-booted city workers and gaggles of tourists, with backpacks, selfie sticks, shopping bags and all, soaking it all up and gazing at the host of icons that overlook the river.
The monumental dome of St Paul's Cathedral (constructed after the 1666 Great Fire of London) is especially captivating.
So, too, is the grey-stoned Tower of London (built on the orders of William the Conqueror following the Norman invasion of 1066 and now home to the Crown jewels).
Even simple things, such as the hum — and presence — of black taxis and red double-decker buses pouring over the Thames' bridges spark ripples of excitement, a palpable sense of London's culture and history.
When your feet begin to tire, there are countless waterfront watering holes where you can rest and refuel — and continue sightseeing and people watching as you do. When it's dry, the outdoor terrace of The Anchor — an old-school pub on Bankside, near Tate Modern and Shakespeare's Globe — is a lively place to linger.
If the weather's playing up, try Dandelyan, a swanky cocktail bar with river views at The Mondrian at Sea Containers hotel. It's nestled a stone's throw from the iron arches and stone carvings of Blackfriars Bridge.
Categories