Is Myanmar the next Singapore? Maybe not, but that's no bad thing...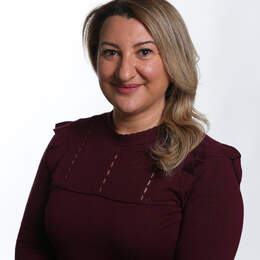 Myanmar is changing for the better and it's easy to see why people would compare it to Singapore of many years ago. But it has a rich culture and a raw edge that set it apart.
"Where are the damned signs?"
That comment in Yangon, Myanmar, was followed days later in Singapore by: "Why are there so many signs?"
If you plan on visiting the former Burmese capital thinking it is the new Singapore, you'll be in for a rude shock. But that's not a bad thing, especially if you're bored with the latter's "nanny state" reputation.
Singapore is a terrific place for no-fuss holidays — it's clean, organised, tropical, safe and close to Perth. Foodies, shopaholics and tourists are spoilt for choice, whatever their budget. Obey the law and you'll have no problem.
In Myanmar, issues including political unrest mean Smartraveller's official advice is to exercise a "high degree of caution", with a "reconsider your need to travel" to areas bordering China, Laos, Thailand, Bangladesh and India. That advice does not apply to areas such as Yangon, Mandalay or Inle Lake.
You need to apply for a visa to enter Myanmar and cash can be a pain to access — there's no (legal) way to exchange Aussie dollars for kyats. And don't drink the tap water. All this aside, it's an interesting place to visit, so don't be discouraged.
Unlike equatorial Singapore, Myanmar has ancient sites, seasons and a "raw edge" that comes from a country slowly but surely catching up with its Asian neighbours by moving away from military rule towards democracy.
Signs announce "Welcome to Myanmar, the golden land" and once you lay eyes on the pagodas — particularly Shwedagon — you will appreciate the reference.
It's a land of about 50 million people with 135 ethnic groups. Heavily influenced by neighbouring China and India, the country has a wonderfully rich culture and friendly locals who smile warmly.
It is in transition. As the embassy puts it: "Moving from 26 years of a centrally planned socialist economy to a market- oriented economy ... (with) enormous potential for long- term economic development."
The Myanmar Investment Law came into effect recently to make the country more business friendly. As State Counsellor Aung San Suu Kyi explained: "You will not be deprived of your businesses unjustly, unexpectedly, directly or indirectly."
The country is embracing international investment in its infrastructure, particularly by hotel groups keen to tap into the tourism demand. And in return these companies are doing more than just building new resorts, they are also helping to protect the environment and creating a future for young Burmese people who want a better life.
In Yangon — the country's biggest, most-populated and most-commercial city — restaurants are catering to the palates of everyone from locals to expats and visitors. Shopping centres and expensive car showrooms are popping up, as are reasonably priced luxurious hotels. And the service is seriously impressive.
Myanmar is changing for the better and it is easy to see why people would compare it to Singapore of many years ago.
Fear not, it's doubtful it will become a clone of the wealthy city-state. The sheer size of the country suggests it will take a lot of money just to restore its many crumbling sites and decrepit buildings, many of which contribute to its charm.
Hop on to Yangon's circular railway system, which slowly but surely services the metropolitan area on a bumpy track, and it's like stepping back in time. It travels at a snail's pace on a loop, so you can easily hop off to take photos.
More street signs in Yangon would be a big help for tourists trying to get around on foot (traffic is a nightmare and it's often quicker to walk than to be stuck in a hot taxi). But sometimes it's OK to get lost, because you may be lucky enough to watch an old man tenderly feeding his small grandson at a street stall. And then their smiles.
Fact File
Low-cost airline Scoot has carried more than seven7 million passengers since taking to the skies in June 2012. It has the he world's first all-787 Dreamliner fleet, flying all over Asia and as far as Athens. For the best fares of the day, visit flyscoot.com.
Tigerair has been flying since 2004 – a Singapore-based, no-frills airline offering affordable travel in a fleet of Airbus A320s to 40 destinations across Asia. tigerair.com 
AccorHotels has more than 4100 hotels, resorts and residences, and more than 3000 fine private homes worldwide. Its portfolio includes Sofitel, Fairmont, Novotel, Mercure, ibis, ibis Styles, Grand Mercure, The Sebel and hotelF1. accorhotels.com
Disclaimer
Grace Millimaci travelled as a guest of Scoot, AccorHotels and Asia Holidays.
Categories