Is this the most beautiful bookshop in the world?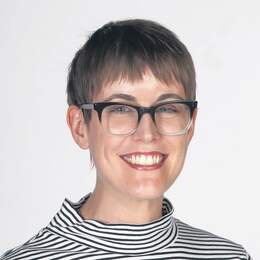 It's a big claim, but Venice's Libreria Acqua Alta must come close.
Included on each Trafalgar trip is a so-called "Hidden Treasure": a special surprise the travel director (tour leader) wants to share with their guests.

On our trip, Australian-born travel director Tony Emmerson takes us to a spot bound to appeal to a group of journalists: the Libreria Acqua Alta, a Venetian bookshop garnering an outsized reputation among book lovers worldwide — meaning that while it may no longer be as hidden as it once was, it remains very much a treasure trove for literary-minded visitors.
Acqua Alta (or "high water") refers to the periodic flooding of Venice by the waters of the surrounding lagoon, a phenomenon that has increased considerably over the last century as sea levels have risen.

The bookshop's owner, Luigi Frizzo, has dealt with the flooding in a way that's both quirky and practical: by displaying many of his new and used books in boats, bathtubs and even a full-size gondola. Other books have literally become part of the furniture, used to construct objects including a staircase in the courtyard that provides a view over the canal.
Mixed in with the higgledy-piggledy charm are the resident cats, a contented-looking bunch that snooze atop piles of books, enjoy a leisurely lunch on the shop counter and preen and pose for photographs.
According to the sign out the front, Libreria Acqua Alta is "the most beautiful bookshop in the world". It's a big call, but it must come pretty close.
Fact File
Trafalgar has a number of itineraries with multi-day stays in Venice, such as the 10-day Flavours of Italy tour, which includes three nights in Venice incorporating a "Secret Venice" walking tour with a local specialist with a visit to the Rialto Market. The tour also stays in Rome, San Gimignano and Parma, and visits Chianti, Florence, Pisa and Bologna. It costs from $3525 per person. trafalgar.com or 1800 002 007
Disclaimer
Gemma Nisbet was a guest of Trafalgar
Categories