Arrivals & Departures

Island getaway gives families a chance to experience Vietnam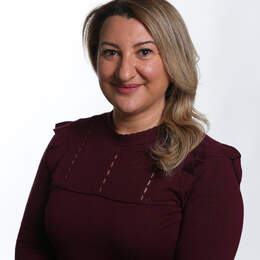 InterContinental's recently opened Phu Quoc Long Beach Resort in Vietnam is offering "big activities for little guests".
Phu Quoc is described as a tropical destination. UNESCO-listed Kien Giang Biosphere Reserve — on the south-western tip of Vietnam — is comprised of 105 islands, the biggest of which is Phu Quoc.
"Phu Quoc itself is covered with at least 50 per cent of national park and is home to world-famous pearl farms, as well as thriving marine life and rich coral reefs of the surrounding turquoise sea," InterContinental says.
"The resort itself sits along the tail end of Long Beach, a mere 15 minutes' drive from the international airport and 20 minutes from the island's main town of Duong Dong.
"This spot along the 20km-stretch of beach is the perfect place for families to experience the picturesque tropical beaches and pristine waters of Phu Quoc, as well as the cultural charm of nearby towns and magnificent ocean sunsets."
The resort has a 250sqm Planet Trekkers Kids' Club and a children's dining area that offers cooking classes.
"[There are] games and themed activities that introduce children to the vibrant Vietnamese culture — the arts of dancing, acting, and crafting, such as conical hat and lotus-lantern making to be worn and lit during the daily sunset ritual," InterContinental says.
"Also featured are fun drama lessons, dress-ups and a show at the resort's auditorium for their biggest fans: the parents."
With kids occupied by all these activities, it gives parents an opportunity to relax with a spa treatment or enjoy a meal or drink at one of the six restaurants and bars such as INK 360 Sky Bar, which has 360-degree views.
"The 459 elegant accommodations of the resort include 115 one- two- and three-bedroom suites with kitchens that are ideal for families of all sizes, offering multiple sleeping and dining options for parents and carers travelling with children, while a choice of luxurious villas are also suitable for multi-generational families wishing for more space and privacy," according to InterContinental.
"All family suites and Club InterContinental reservations receive special bathroom amenities for children.
"Allowing for 48 hours' advance notice, parents can also choose between three room decoration themes for their children's accommodation, including Under the Sea, Jungle Adventure or Beach Camping."
Fact File
To celebrate its opening, InterContinental Phu Quoc Long Beach Resort has a special deal: a two-night stay from $315 per night. 
For more information, visit phuquoc.intercontinental.com or email reservations.icpq@ihg.com.
Categories