Our World

Japan guide: embrace the beauty of the wabi-sabi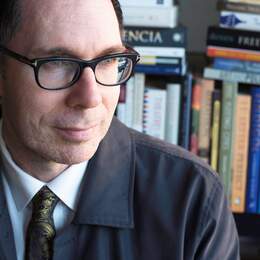 WILLIAM YEOMAN encounters both ancient heritage and transient beauty in his Japan travels
Any trip to Japan is an authentic experience. Because it's ephemeral, imperfect and incomplete, it evokes Japanese concepts such as wabi-sabi. So let's settle on just one among many possible itineraries, and travel together for the next few pages through places familiar and less well-known. Say we land in Tokyo before heading north-west to the Japanese Alps and Matsumoto and Takayama. Then we take a shinkansen to Kyoto, from where we jump on a plane to Okayama. Then, a train up to the north coast and Tottori. Finally, further west to Matsue. By the end, we'll have covered more than 1000km by foot, by bicycle, by bus, by train, by plane — even by camel.

TOKYO IN A DAY?
Be selective. Don't try to cover everything: you won't. I decide to use two of the most popular shopping areas, Ginza and Harajuku, as twin pillars, while checking out Akihabara, Asakusa and other choice destinations. Intensity punctuated by moments of calm. And seriously, personal guides help, even if it's just for an hour or so at a time.
EASY DOES IT
An early morning stroll with Masa Hattori through Tokyo's historic Asakusa district and its famous Senso-ji Temple precinct is a tranquil start to the day, the air filled more with birdsong and incense than traffic fumes and honking horns. The Tokyo Skytree rises up in the distance. Soon, stallholders will begin opening, displaying their wares along the precinct's Nakamise Street, which draws tourists from all around the world. For fun, and as a good contrast, we travel by subway to Akihabara, which by then is already exploding with noise and colour as young electronics shoppers, gamers and frequenters of maid and manga cafes — collectively known as "otaku" — indulge their quirky passions.
Read the full story, and more, at thewest.com.au
A message from Travel Editor Stephen Scourfield...
Thanks for reading us – we value your continuing interest and our connection with you.
But as our readers increasingly move to digital, we have to keep up with them.
As I'm sure you'll appreciate, there are costs involved in doing what we do for you.
To support Travel, reading the full story now requires a digital subscription (it's $1 a day for full access to thewest.com.au, for all your devices).
If you have the newspaper home delivered, you may already have complimentary premium access to thewest.com.au and our digital editions.
And we have other packages, including $9 a week for the weekend papers and everyday digital.
Stephen Scourfield