Japanese straw sculptures come to WA's Wheatbelt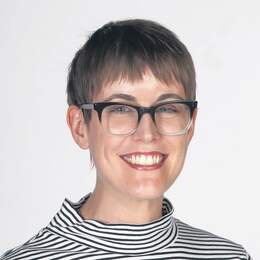 The art of wara straw sculptures is coming to Australia for the first time for the York Festival. 
Autumn in Niigata Prefecture, on the west coast of Japan's Honshu island, is rice-harvesting season.
It's when farmers throughout the region — which is one of the country's main rice-producing areas — harvest their paddies and extract the grain.
This produces a waste material known as wara, or rice straw, which has traditionally been reused to make items such as tatami floor mats. But with tatami mats increasingly being produced using other materials and generally becoming less prevalent in modern Japan, an alternative use was needed.
The solution that has emerged over the past decade or so is wara art, huge straw sculptures depicting dramatic oversized animals ranging from apes to insects to dinosaurs, built for events such as Niigata's Wara Art Festival, which takes place this year from August 26.
Now wara art is headed to WA. It will make its Australian debut at the York Festival in September, in the form of three giant straw art sculptures depicting endangered native fauna.
Each sculpture will be up to 4m high, and will be designed by the founder of wara art, Professor Shingo Miyajima of Tokyo's Musashino University, and built by Japanese artist Akira Moriya, who will arrive in York later this month to begin construction.
"It will be the first time wara art has come to a Western country," York Festival director Jenny Garroun said. "We don't have rice straw in WA, so our sculptures will be created using wheat straw sourced from one of the few producers who still harvest in stooks. This producer just happens to be right here in York."
Ms Garroun first heard about wara art late last year and saw the connection with the festival's own Hay Bale Challenge sculpture competition, which was launched in 2016 and will return to this year's program. "Japan is the Wheatbelt's most important trading partner, as Japan imports more than half of its noodle wheat from the Wheatbelt," she said.
Mr Moriya — who has built about 20 wara sculptures, some up to 9m in height — will work with a team of volunteers to build the pieces. One should be finished in time for the festival opening on September 8 and the others will be completed while the month-long event is under way.
Also on the program is the return of the popular Running of the Lambs kids' obstacle race — with new categories for mums and dads called the Ewe Beauties Challenge and the Rams' Rampage — along with history and architecture-themed walking tours, a makers' market, music and art workshops, a pop-up skate park, silent discos for both children and adults, concerts and more.
Categories