Jewels of heritage and opulence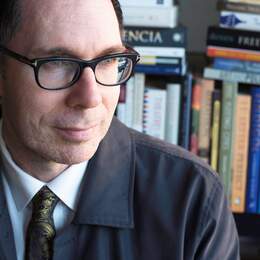 WILLIAM YEOMAN enjoys everything in luxurious Indian heritage hotels.
There are 46 Taj hotels in southern India, 35 to the north. The Taj Mahal Palace in Mumbai, opened in 1903 by Tata Group founder, Jamsetji Tata, is perhaps the most famous.

Not least because it was a riposte of sorts, a response to an insult, when Jamsetji Tata, accompanied by a non-Indian friend, was refused entry into one of Bombay's — as the city was then known — finest hotels. "We don't allow Indians in here," was the reason offered by the hotel manager.
As I and my travelling companions discovered on a recent trip to southern India, there are many more Taj properties that deserve to be equally well known, as much for their heritage and environmental credentials as their opulence. Here are five — plus a non-Taj hotel, Svatma, which owing to its exceptional intimacy and sensitive aesthetics I could not omit.
TAJ FALAKNUMA PALACE, HYDERABAD
Our horse-drawn carriage carries us up the hill, the lights and noise of the city of Hyderabad receding into the distance. Suddenly, the Nizam's former palace, built in 1894 across 32 acres (13ha) and meticulously restored, materialises out of the darkness like some extravagant architectural fantasy.
As we ascend the steps to the main entrance, we're showered by rose petals before being served champagne by an army of waiters.
Yep, I think: this'll do me for a couple of nights. My room — one of 60 — faces on to the palace courtyard, across which I walk the next morning to breakfast at Celeste and Gol Bungalow, pigeons splashing in the fountains. Later we dine on the Jade Terrace after cocktails in the lounge. One minute Belgian chandeliers overhead, the next minute stars whose lights are echoed by those of the city below us.
The food, the service, the furnishings, the architecture — frankly, beyond description. My only problem is wondering how I'll ever return to real life.
TAJ CONNEMARA, CHENNAI
Chennai's oldest hotel, the Taj Connemara, was originally a gift to John Binny from the Nawab of Arcot in 1799. Becoming the Imperial Hotel in 1854, then the Albany in 1886, it became the The Connemara in 1891, named for the former governor of Madras, Robert Bourke, Baron of Connemara.
In the 1930s it was "modernised" to reflect the Art Deco tastes of the times, before acclaimed architect Geoffrey Bawa put his stamp on it in the 1970s. Reopening in 2018 following its most recent makeover, the Taj Connemara now evokes colonial splendour,
TAJ BEKAL RESORT & SPA, BEKAL
The Indian state of Kerala is the birthplace of the ancient form of medicine known as Ayurveda.
So naturally one of the first things I do on arriving at the supremely serene Taj Bekal Resort & Spa is book myself in for a consultation with an Ayurvedic doctor and an Ayurvedic massage. Both experiences are enlightening to say the least.
But then so is the entire stay, right from blissful nights in my laterite villa, the design of which was inspired by a Kettuvallam houseboat (did I mention morning dips in my private plunge pool), through to indulging in delicious and nutritious cuisine at the Backwater Cafe.
There are also shopping, outdoor pursuits such as archery and kayaking and fragrant tropical dining under the stars to enjoy.
But really this is all about relaxation and re-centring after a long day's travelling. For which I cannot imagine a better place.
TAJ MADIKERI RESORT & SPA, COORG
In wow-factor terms, the Taj Madikeri Resort & Spa, the spacious Kodagu architecture- inspired villas of which are scattered amid the lushly vegetated hills of a 73ha rainforest, rivals the Taj Falaknuma.
Which is to say, off the scale.
This time, I opt for a private session with a yoga teacher. It's pretty punishing, but worth it, and I enjoy the pre-lunch swim in the infinity pool all the more.
A long hike through the rainforest with one of the property's expert guides reveals small coffee plantations, towering bamboo, rudraksh trees, wild jasmine and eucalyptus.
There are apparently elephants about but on this occasion all we encounter are docile cows. At the end of the trek, we are served a refreshing coconut drink and local delicacies.
Early mornings bring mists and euphonious birdsong.
The cuisine is as magical as the vistas.
TAJ BANGALORE, BENGALURU
Alas, we only get to enjoy a few hours in the superb Taj Bangalore, a stone's throw from Bengaluru's Kempegowda International Airport, before our flight back to Australia.
But it's worth it, if only to sample a more contemporary hospitality experience compared with what has gone before — the 154-room hotel was only recently completed and is Taj's newest property.
I was especially impressed by the varied cuisine on offer from Soi and Sake restaurant and Cafe 77 East: fare from Rajasthan, Japan, China, Italy and elsewhere, as well as traditional southern Indian dishes.
Disclaimer
William Yeoman was a guest of Adventure World Travel, Taj Hotels & Singapore Airlines. They have not seen or approved this story.