Join our Travel Editor on tour in Oman and beyond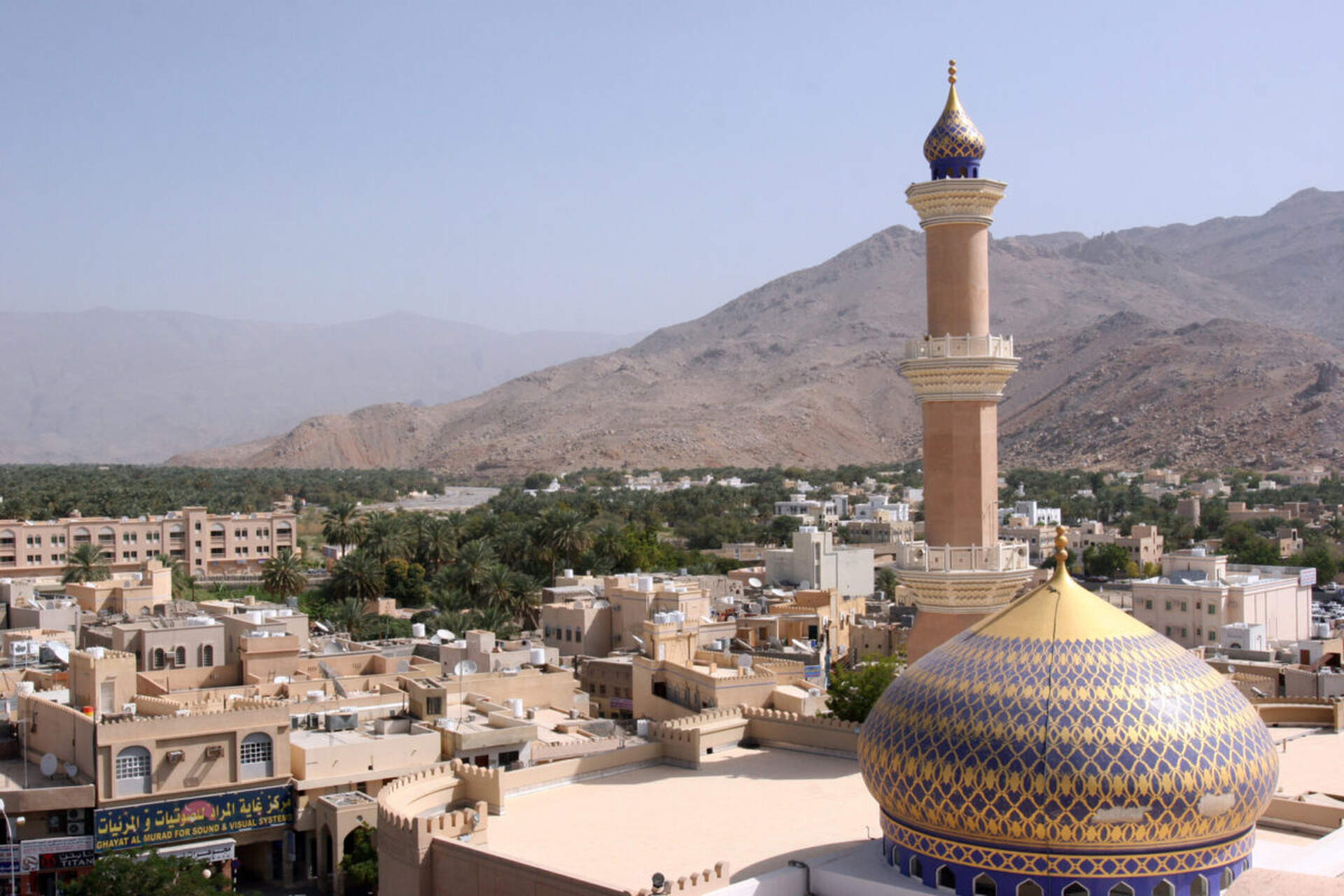 Stephen Scourfield will accompany part of a tour to Dubai, Abu Dhabi and Oman in January.
At either end of the journey are the sleek modern pillars of Abu Dhabi and Dubai, and, in the middle, spicy days in Oman.
During the last year, Travel Club Tours has partnered with trusted friends in the travel industry to enable me to share with readers some of India and Madagascar, and I'm looking forward to doing the same in Oman.
For I will be joining the middle section of a journey in which Travel Club Tours has partnered with Collette.
We will explore the beautiful Arabian city of Muscat, the Wahiba Sands of the Empty Quarter and the cultural capital of Nizwa (pictured at top). They're places I know well.
For me, joining groups is just the same as writing a story ... drawing together themes, insights and inspirations — but, in this case, for just the few people with me. It is a place unfolding.
— Stephen Scourfield

The Tour: Dubai, Oman and Abu Dhabi
Travel Club Tours in partnership with Collette
After flying Emirates from Abu Dhabi to Dubai on January 11, the group will explore this futuristic metropolis, while staying at the luxurious Intercontinental Abu Dhabi for two nights.
The group then flies to Oman to be met on arrival by Stephen Scourfield.
Stephen will guide the travellers around the port city of Muscat, a place close to his heart. He will explain the history of this fascinating sultanate, and show its modern face. They will visit Old Muscat and the Corniche before arriving at Mutrah Souq, the oldest bazaar in Oman.
The next day, after a night at the Park Inn by Radisson Muscat, they'll all venture out to Wadi Bani Khalid and the Wahiba Sands, home to a nomadic Bedouin Wahiba tribe that once crossed the dunes in search of water. There will be time at a camp and Stephen, a qualified professional photographer, will also take this day to help guide those interested towards better travel photography, focusing on landscapes and portraits.
The next day there's a journey out to Nizwa — Oman's old capital city from the 6th and 7th centuries — and the 17th century Jabreen Castle, the finest of Oman's castles.
After the group leaves Stephen in Oman, to continue his writing work there, it travels on to Al Ain, and then Dubai, staying at the wonderful Hyatt Creek Regency, and exploring the modern city before flying home.
The 13-night tour is from $8790 per person, twin share, including flights, most meals, accommodation and gratuities.
Categories