Arrivals & Departures

Join us for the Round the World Dinner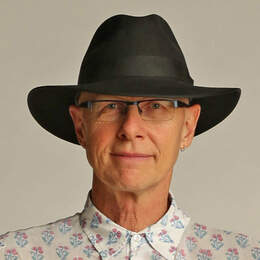 Travel Editor Stephen Scourfield offers a sneek peek into the West Travel Club's next dinner event - and bookings are now open 
The game goes like this …
I send Chef Costa Simatos a list of countries I'd like to tell stories about. I mix it up, make them as varied as I can — test him. (It's a game after all.)
Then Chef Costa decides which five he'd like to cook courses for, and what the menu will be.
He's a genius at this. You might think that five courses from vastly different regions might be, well, a bit much on the stomach. But chef has a deft touch, making menus that are smooth yet stimulating.
Welcome drinks, wine, beer, soft drinks and sparkling water, tea and coffee are added, to lubricate the evening, of course.
When Chef has sent the menu back, I set to work "writing the evening". I write a script to perform before each course — and each will match their spot in the evening.
Entre is just a taster. Main course is the most substantial piece. Dessert is shorter and sweeter. (You get the picture.)
I set them all to a teleprompter, to fix the timing of their reading, then I record them and then I send those recordings to composer and musician Steve Richter.
Steve writes and compiles music relevant to each story, then we rehearse in his studio.
And then, on the evening, we perform each piece before the food from that region.
And, hey presto, we have a Round the World Dinner.
The set of stories and the menu will be presented in an exclusive evening, and that will be on Tuesday, May 14 at the University Club of Western Australia.
It will happen just once. I hope you will be there …
WHERE WILL WE GO?
It's a fine line… giving you a hint, without giving the game away.
But our partner in this Round the World Dinner makes it exciting and well, easy.
The Collette touring company goes just about everywhere — Europe, North and South America, Antarctica, Asia, Australia and New Zealand.
Collette is a third generation, family owned and run business.
Its first tour was in 1918, and I attended their centenary celebrations in Rhode Island last year. But while its foundations were in touring in the US, it is now a worldwide company, with companies also in Canada and the UK. It has 164 tours to 58 countries across all seven continents. You can find out more here
BE THERE
The Club Restaurant, The University Club of Western Australia
Tuesday, May 14
6.45pm arrival for 7pm to 10pm event
Registered Members: $145 per person, including food, drinks, entertainment. (It's free to be a Registered Member.)
Gold Members: $115 per person. (It's $50 to become a Gold Member — book the dinner for two people and save $60 on the evening.)
Want to know more? Visit here
Book soon — our events sell out quickly.
Categories