Join us in Antarctica!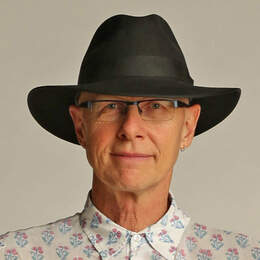 Travel Editor Stephen Scourfield is leading a journey to Antarctica in November 2019 - find out how you can join him.
I'd like to tell you all about the tour I'm leading to Antarctica in November 2019.
So we are holding an Antarctica Information Event on Thursday November 1 — a year before the departure.
Seems like a long time?
Well, travel to the Antarctic books well in advance, fills quickly and, of course, for most it's a once in a lifetime experience. Such remote and extraordinary travel has to have a commensurate price tag.
It's something to be considered before being booked.
But the Travel Club Tour Antarctica, which we are offering in partnership with our trusted friends at Collette, is, well, simply on the top rung of Antarctic expedition voyages.
For our Journey to Antarctica: The White Continent is on board the National Geographic Explorer, with some of the world's top Antarctic experts.

If you're going to do it once, you might as well do it right. Right?
The whole journey includes Buenos Aires, Ushuaia, Drake Passage, authentic expedition ship, Zodiac forays, penguin colony close-ups, summit hike, kayak excursions and onboard information sessions. I will be with the group throughout. I'll run two sessions before we go — one general event to prepare people for the journey and a specific photography workshop for those who want to prepare their skills.
The Travel Club Tour Antarctica includes flights, 15 days, 36 meals, one of the world's best expedition cruise ships and expert team, and is $24,395 per person, twin share.
So, come and hear all about it.
Fact File
Antarctica information event
When: Thursday November 1. 6.30pm to 8pm.
Where: Newspaper House, Seven West Media, 50 Hasler Road, Osborne Park.
How: It is free but you'll need to reserve a spot, and places are limited. Email info@westtravelclub.com.au (with Antarctica Event in the subject line, please) or call 1800 429 000 to reserve seats.
Who: Travel Editor Stephen Scourfield and Collette senior executives will have full details of the trip, and be able to answer any questions.
Categories