Our World

Join us on an Arctic safari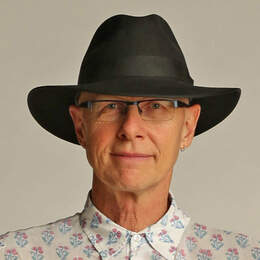 Stephen Scourfield heads north to where a mighty bear rules the ice. And you can join him on the next safari!
Travel Club Tours is about us taking you to places that are special to us.
As writers and photographers, we're used to sharing them through our stories and pictures but now we have the opportunity to do it physically.
For Travel Club Tours is a select collection of tours, by us, for you. They are personal.
As you read this, I'm about to take a group of travellers to India — one of my "special places" — my Travel Club Tours project for 2016.
And my big Travel Club Tour project for 2017 is to take people to a very particular part of the Arctic, which I have just visited to research and which I am looking forward to returning to.
The Arctic Safari will travel by expedition ship through part of the Northwest Passage, along the Greenland coast and into the Arctic Canadian region of Nunavut. We will be on a true Arctic expedition but with the comforts of home on a great ship with a wonderful expedition team. We're partnering with Adventure Canada, a real Canadian family company in which I have total confidence.
Expect Inuit culture and polar bears...
Polar predator is one cool customer
The words spread.
Polar bear!
There is a polar bear on the sea ice; a distant dob of vanilla ice-cream in the virgin white.
I am in the High Arctic on the ship Ocean Endeavour, travelling with Adventure Canada.
And all around in the dull early morning light, there is ice — white bobbing in dark blue like meringue on ink. It is -6C, with a sharp breeze adding wind chill. A light snow is falling.
I put on more clothes and go out on to icy decks, with a long lens on the camera.
The polar bear is lying like a puppy, nose near the snow, left paw pushed out.
"It's sleeping," someone says, but I don't believe it. It knows we're here. I think it's just letting things take shape. It's pretending.
The bear is distant but I click off a few shots and enlarge one in the camera's screen. Considering I've had to push the ISO to 1000 in the low light and have a 400mm lens with a 1.4 teleconverter, the sharpness is surprisingly good.
Capt. Denis Radja edges the ship closer, until the bow is surrounded by ice. Ocean Endeavour is a 1B ice-class ship, far from an icebreaker, but can handle this. But naturalist George Sirk warns: "This ice is hard. Bang it with a hammer and it's rock hard! Ships have to be careful going through."
I head on up to the highest deck and pull up my hood against the cold.
The polar bear sits up, yawns repeatedly, closes its eyes for a moment, still sitting, and then stands and starts to walk. Its black nose and eyes stand out against the snow, as do the dark insides of its little ears. And then I see more dark flashes — four big claws visible on each wide foot.
The polar bear turns its front feet in slightly as it walks, stretching out with its powerful, long back legs.
It peers off the ice, into the turquoise edge of the Prince Regent Inlet, and then turns and walks off across the sea ice, nose up occasionally, purposefully reading the air, pausing every now and then to look to one side or the other, and consider. It is a nice polar bear — clean and slightly creamy, just like in children's books; not stained with seal blood around its chops and grimy ended as in the documentaries and I'm pleased about that. This is a polar bear dreamt about in a childhood and manifested on an Arctic morning.
The sea ice is banded in many whites against dark patches of water and, when I turn the camera vertically, the bear seems to be walking across the top of a blueberry and cream sponge cake; a toy on top of a childhood birthday cake.
At the edge of deep water, it stops again, sniffs the air, then looks deep into the water. Where the ice has been undercut by the salt water it is translucent turquoise.
No — the polar bear is not going to swim but sets off more purposefully, jumping over the narrow channels of water, stretching big muscles and hinting at its power.
Its scientific name, Ursus maritimus, means "maritime bear" and the polar bear is completely at home in the water. It
often swims long distances and has been seen 300km offshore. Seals are its staple food, hunted on the sea ice, and with global warming affecting that, the polar bear is seen as an indicator of climate change. It is classified as a vulnerable species.
George Sirk, aboard as part of the Adventure Canada expedition team, explains that while we can easily see from satellite images that sea ice is decreasing in area, it's important to know that it is also increasing in thickness. Sea ice thickens year by year, providing big, stable haul-out islands for polar bears.
"A big change has been happening in the last 10 years," George says. "Ten years ago, we used to see lots of multi-year ice, now it's really hard to find multi-year ice. Of course, it is very important to the wildlife here that it melts but what is changing is the rate of the melt."
For the Inuit people of the north, the polar bear is respected and intrinsic to culture. They call it nanook.
Adventure Canada's expedition team is adept at spotting polar bears. We have all been given a mandatory, polar bear safety briefing by expedition crew member David Reid, who has lived on Baffin Island for 19 years — though for each landing Adventure Canada bear monitors head out first, armed with shotguns, to make sure the area is clear, and then set up a perimeter.
But, in the very unlikely event that we do encounter a bear, which could be up to 800kg, the instructions are to first assess the situation — is the bear inquisitive, predatory or threatened?

Standing still is a key message, as is staying calm, speaking forcefully to the bear and making yourself look big — "unzip your jacket and hold the ends up above your head".
If all that fails, says the film we watch, made by the Safety in Bear Country Society: "Stand your ground. This may be difficult as facing an attacking bear is terrifying. Then fight for your life."
The wind kicks up and swirls snow across the deck.
Suddenly I feel faint. For a moment I think I might keel over. The polar bear has up to 10cm of blubber, then hide, then a layer of underfur and an outer layer of guard hairs. That dense, vanilla coloured coat. Apparently they completely overheat at 10C.
I do not.
Despite my layers, the cold has hit my bones, my heart is clearly trying to keep everything warm enough to function and isn't sending enough blood to my head.
I retreat inside and stand holding a rail, bent over, and the echo of a childhood moment comes into my unguarded mind. I am small, in Wellington boots and with hand-knitted mittens joined by a cord through the sleeves of my duffel coat. I am dressed up ready to go out and play in the snow.
"You look like Nanook of the North," says my mother, in this memory.
I straighten up, feeling distant, dreamy, hazy, lost in reverie. The polar bear is now just a tiny cream dot, walking away over white ice, at home in the polar Arctic.
Fact File
Stephen Scourfield wants to share such Arctic experiences and so he is personally leading a Seven West Travel Club Tour on Arctic Safari in 2017. This exclusive group will join Adventure Canada on the Ocean Adventurer on a voyage through Nunavut, Greenland and across Baffin Bay from July 30 to August 10. 
Stephen says: "It is my big Travel Club Tour of 2017. It is an adventure I have sought out; these are unusual places; places I know; places and experiences I want to share." Stephen will prepare the group beforehand, be with the group throughout the voyage and help with photography. There are limited places. The tour costs from $18,900 (conditions apply) including flights and departs Perth on July 28, returning on August 13, 2017. Gold members can use their $50 voucher towards the cost. To inquire or book, go to sevenwesttravelclub.com.au/tours or phone 1800 998 121. 
Stephen Scourfield will be holding a free information event on the Arctic Safari adventure on December 6. Register by emailing: info@sevenwesttravelclub.com.au.
Disclaimer
Stephen Scourfield was a guest of Adventure Canada and Canada Tourism.
Categories