Kimberley hit list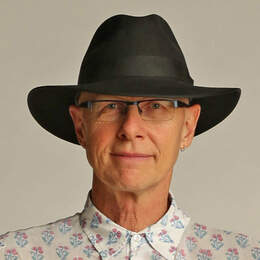 The must-sees when cruising the Kimberley.
HORIZONTAL FALLS
At Talbot Bay, in the Buccaneer Archipelago, the tide races through a bottleneck, with water pushed between the massive red sandstone rock faces of the McLarty Range into a bowl behind. In effect, it creates a horizontal waterfall. It has been described by Sir David Attenborough as "Australia's most unusual natural wonder".
KING GEORGE FALLS
We voyage up the King George River to the King George Falls, among the Kimberley's most magnificent with a drop of more than 50m and more than 50m of water depth beneath. The twin falls featured in Baz Luhrmann's movie Australia.
MONTGOMERY REEF
The 400sqkm Montgomery Reef appears bizarrely in mid-ocean as the tide drops. The reef is out in Camden Sound, perhaps 20km off the mainland, surrounded by a deep, inky-turquoise sea. As the tide falls, the 80km-long hard shell of Montgomery Reef seems to appear from the water — and the ocean pours off it, making this tinkling sound.
RAFT POINT
The big sandstone bluff of Raft Point is a massive landmark on the Kimberley coast, and its indigenous art site is often visited by passengers on expedition cruise ships. The art depicts the local Wandjina story of the fish chase across the Kimberley. Raft Point was named in 1838 after John Lort Stokes found tribal rafts at a camp here. These traditional mangrove timber rafts often were made of two parts, which separated when a dugong was speared — one part trailing behind the dugong on a rope, tiring it, the fisher left on the other half, following.
HUNTER RIVER
The Hunter River is a long, wide, snaking waterway emptying into the north-east corner of Prince Frederick Harbour. It has two spectacular waterfalls, the Hunter Falls and Donkin Falls, both with big drops. Let me turn back to the list I wrote in a notebook on one visit there: "Smooth, serpentine river ... mangroves and muddy tributaries ... tide pushing in ... crocodiles and azure kingfishers, a sea eagle calling overhead ... "
Categories