Kimberley through fresh eyes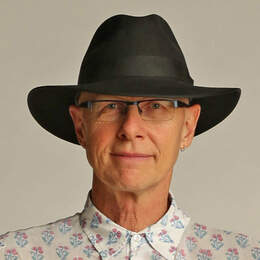 Our Travel Club Editor Stephen Scourfield shows a stunning part of the State to our Young Travel Writers.
I am seeing the Kimberley through fresh eyes — seeing scenes I know well but that today are full of even more vibrant colours.
For I am partly seeing the Kimberley through the eyes of Nakita Harvey and Max Campbell-Clause, our two Young Travel Writers of 2016.
Nakita, 17, is a Margaret River girl now studying in Albany.
Max, 16, is from Mt Pleasant.
The Kimberley is part of their State, yet it's not only new but clearly completely different for them.
It is a revelation that Kununurra is a lush, green town with seemingly endless water on tap from Lake Argyle, an "inland sea" covering nearly 1000sqkm.
After a flight over the Bungle Bungles, Max comments on the geology before him — the long story of this place.
We sit under big mango trees in the warm morning for breakfast as Kununurra serves up local produce including chia and mangoes that, as Nakita puts it, actually "taste of mango" — ripe, juicy, and straight off a tree.
Our Young Travel Writers, Nakita and Max are away on assignment with me, Travel columnist and assistant Jan Bromilow, and Australia's North West tourism chief executive Glen Chidlow.
ANW has generously and enthusiastically sponsored Young Travel Writer, in its eighth year, bringing us on this Kimberley adventure. Nakita and Max's impressions and photographs from the trip will be published soon.
We fly north to Broome, for a quick dip into the town — just a taster of the West Kimberley. It comes at us in colours — the turquoise ocean set against the red pindan soil.
And then we fly on to Kununurra, a short hop but a journey to somewhere else.
But first, comfort. We are staying at the Freshwater East Kimberley Apartments — contemporary, spacious and very comfortable.
Max, Nakita and Jan are in a three-bedroom apartment; good for big families.
Freshwater has a variety of apartments, like the two-bedroom one Glen and I share, and single bedrooms, too.
It is opposite a park and Lily Lagoon, and just a short stroll from the centre of town.
Nakita and Max immediately find the swimming pool.
The next day is a 5.30am start, as we are picked up by Kingfisher Tours for a flight out of Kununurra, over its irrigated agricultural area and Lake Kununurra, across Lake Argyle, looping the Bungle Bungle Range in Purnululu National Park and then back past the Argyle Diamond Mine and along the Carr Boyd Range.

The Kimberley from the air is always spectacular but today it strikes me as even more so.
Perhaps it is being aware of those fresh eyes; Max and Nakita are seeing something extraordinary and clearly appreciating it.
Back on the ground, we breakfast at Ivanhoe Cafe and chat with Kingfisher Tours managing director Steve Irvine.
As much as the things we see, the people we meet start to uncover the place for our young writers.
At 11.30am, we're off with Triple J Tours.
First we are on a comfortable coach, with a lively commentary, up to the Arygle Homestead Museum, where the story of the pioneering Durack family is on display, and then on a purpose-built boat. From the Ord River Dam, a small plug for a big bathtub completed in 1971, we follow the upper Ord River to Kununurra, arriving at sunset.
There's more good commentary, about crocodiles, bats, local flora, and the effect of the dam in giving the river a permanent water level.
Nakita wrote about the Wheatbelt and Max about Thailand to earn their place on our assignment and are armed with Canon SX60 cameras — a palm-sized, do-everything travel camera with a 65x optical zoom which is equivalent to having 21mm to 1365mm.
With it, for example, Nakita takes a great close-up of a tiny double-barred finch at the Argyle Homestead and Max nails a beautiful shot of an azure kingfisher — a very small bird — on the river.
All 10 finalists in Young Travel Writer 2016 received an SX60 from our good friends at Canon Australia and Camera Electronic.
It's been a very full day, and Glen turns on the barbecue to cook us all dinner, followed the next morning by breakfast at Wild Mango Cafe — more eggs Benedict for Max, though the ricotta doughnuts are tempting.
Then we are off in our Toyota Prado, from Avis in Kununurra, on to the west end of the Gibb River Road, to Emma Gorge.
This is carved out of the red sandstone, castellated Cockburn Range — a great cut full of ancient plants, Pandanus spiralis palms twisting skyward, and "ripple rock" telling the story of the ancient seabed this once was.
And at the end … the pool and droplet waterfall.
Back at the bottom, there's lunch outside at the super Emma Gorge Resort restaurant.

Did a barramundi burger ever taste that good?
And now we are driving through the Kimberley, through this ancient place, this part of our State so different from where we live far south. In just a couple of nights we seem to have visited another country — we have proved you can have a very big experience in a short time in WA.
We have sniffed red dust and the perfume of mangoes, heard the early morning calls of unknown tropical birds and chatter of bats hanging in trees, and have seen a vivid palette of colours with fresh eyes.
Fact File
Thank you to Australia's North West tourism, particularly chief executive Glen Chidlow, chairman Ian Gay and its board. They have been enthusiastic supporters of Young Travel Writer. There's more about the Kimberley and Pilbara, holiday planning and itineraries at australiasnorthwest.com.au.

I'd also like to thank:
Categories