Kimberley workshop a traveller's godsend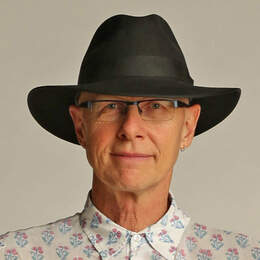 This in-demand Gibb River Road mechanic loves helping visitors on their way through the north of Western Australia.  
Sometimes when Aboriginals on the Gibb River Road near Adcock Gorge and Imintji see little Mira Starnawski, they call out "hey Bungawella".
For Mira, who is 18 months old, has been given this as a "bush name". It means "Adcock River Woman", says her mum, Leonie Starnawski.
It's fitting, of course, as the Adcock River, albeit at this stage in the dry season just a stream, runs between her Kimberley home, open air on all sides, and Over The Range Tyre and Mechanical Repairs, just a few metres away, which dad Neville Hernon owns and runs.
Neville is, quite simply, a godsend to many travellers on the Gibb River Road, which can be famously hard on vehicles, and car tyres and trailer bearings in particular.
He has a good range of tyres for wheels from 13" to 19", both new and second-hand, conscious that some people are on limited budgets. He also has a range of vehicle and trailer parts, including suspension springs and bearings.
For many years he was at Imintji, but has made the move to his own property, just along the road to the east.
"People have really supported me," he says, in thanking the Department of Lands and Main Roads, which has put in blue signs off the Gibb River Road.
"We are building something here and we have a lot of support. It's nice to be in a position to live where you want to live and support people who need you," says Neville.
It is not uncommon for people to be "stuck" here, often waiting for parts, or even a tow truck, that may take days to come.
While his home has a composting toilet, it is awkward having people traipsing through, and Neville and Leonie are keen to offer them simple camping for emergencies, along with a toilet.
"I don't want to make money out of it — I just want to be able to have somewhere for them to stay," says Neville, whose business can't afford to put in the toilet at this stage and is hoping to find funding for it.
"I see it as part of our duty of care. I don't want to just send them on their way," he says.
Categories