Our World

King Arthur's forlorn surrounds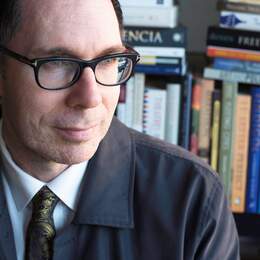 WILLIAM YEOMAN is brought close to tears seeing the faded ruins of Glastonbury Abbey, Britain's earliest Christian monastic site.
I am walking among the melancholy ruins of Glastonbury Abbey.
There is a quote from the writer Patrick Leigh Fermor, where he describes the empty circumference of a rose window and the shattered arches reaching into the sky as like "some tremendous Gregorian chant had been interrupted hundreds of years ago to hang there petrified at its climax ever since".
This is precisely it.
Glastonbury Abbey is the earliest Christian monastic site in Britain, with its beginnings in the first century AD; it was also one of the wealthiest.
The church and monastery was enormous, complex, and a supreme work of art, rich in architectural detail and blazing in polychrome glory. The surviving Lady Chapel, masterpiece of Romanesque architecture, is the size of a small church on its own.
Now, apart from the Lady Chapel and the Abbot's Kitchen, little besides remains except the broken piers and pierced walls of parts of the nave, the north and south transept and the choir. The foundations of what was there can be traced in the grass, a ghostly footprint of the abbey's former glory.
Ozymandias indeed. I run my hand over some of the chipped colonettes. I am surprised by the stone's smoothness and softness, despite the ravages of time and humankind's indifference. I nearly weep.
That the abbey's current state of utter ruin is down to the dissolution of the monasteries is beyond doubt, and thereafter the sacked church and buildings became, as many others did, a virtual quarry: thus does the abbey in some sense live on in the buildings of the town, many of which are made from its stone bones.
Thank God, King Arthur, whose tomb lies within the decayed abbey's confines, is not alive to see what has become of this once great and holy place.
Categories