Kiwi search a wild goose chase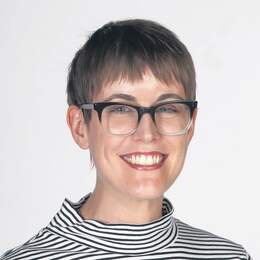 The shyest symbol of New Zealand proves to be as rare as hen's teeth. 
Kiwi birds are everywhere in New Zealand — on logos and signs for tyre shops and backpacker hostels, on fridge magnets and T-shirts in souvenir stores, even on the $1 coins. They lend their name to businesses from banks to taxi firms, as well as the furry brown fruit and, of course, New Zealanders themselves. Not for nothing are these odd little birds the official national symbol.
Despite this ubiquity, you're not likely to see a live kiwi in New Zealand unless you make a special effort. Just as Australians don't ride to work in a kangaroo's pouch, neither are wild kiwis — the birds, not the people — a common sight in their homeland. Flightless and nocturnal, they're threatened by introduced predators and the vulnerability of their small populations (which can lead to lower genetic diversity and reproduction rates) and are thought to number only about 68,000 throughout the whole country. All five kiwi species are considered threatened or at risk.
Given the kiwi's status in the national imagination, their conservation has become a priority, with sanctuaries, breeding programs, research and management of captive birds. If, like me, you arrive in New Zealand ready and raring to see a kiwi for yourself, seeking out one of the latter is likely to be your best bet.
Our visit begins in Auckland. The city's zoo has a North Island brown kiwi in the nocturnal habitat of its Te Wao Nui precinct of indigenous species (and has released more than 300 kiwi chicks through rehabilitation program Operation Nest Egg, which hatches wild kiwi eggs in captivity before reintroducing them to their original habitat).
But I'm confident I've been smart by getting my kiwi-spotting organised in advance. We'll be travelling along the east coast of the North Island by cruise ship, so I've booked a shore excursion from the port of Tauranga that includes a visit to Te Puia, a thermal reserve and cultural centre near Rotorua with two brown kiwis.
What I haven't counted on is the weather. High winds prevent us from stopping at Tauranga, and my kiwi rendezvous is cancelled. Still, I've got a back-up plan: we're disembarking in Wellington, where I'm keen to visit the pioneering eco-sanctuary Zealandia, which has a population of more than 140 little spotted kiwis — the only wild population of this species on mainland New Zealand.
I've clearly failed to learn my lesson, because I again skip another opportunity to see a kiwi at the National Aquarium of New Zealand during our port call at Napier, blithely certain that Wellington will deliver the goods.
In the end it does, but not quite in the way I'd expected.
Predictably, we fail to spot a little kiwi ranging free at Zealandia — they're nocturnal and the sanctuary is open air, so you have to join a night-time tour to have a shot at seeing one.
And, given we're flying out the next day, there's no time for us to head to Wellington Zoo, where three male North Island brown kiwis reside in the nocturnal house.
Still, I do manage to see some kiwi birds in the feather that evening, during a special after-hours visit to Te Papa Tongarewa, New Zealand's national museum on the Wellington waterfront. It has a number of kiwi species on show, alongside some 2500 other native animals and plants, in its Mountains to Sea gallery.
Granted, the birds are stuffed and displayed behind glass, but until I learn a much-needed lesson about seizing opportunities when they arise — or save up to buy a return ticket to New Zealand — it's as close as I'm likely to get to the real thing.
Top picture: A kiwi in Rotorua. Picture: Tourism New Zealand
Disclaimer
Gemma Nisbet visited New Zealand as a guest of Azamara Club Cruises.
Categories