Hello Kitty: Konnichiwa to Japan's cute cat obsession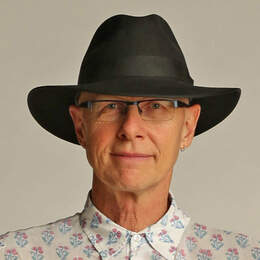 With the prospect of direct flights between Perth and Tokyo, Stephen Scourfield finds Japanese culture alive and well — in a cartoon cat.
Hello Kitty must need to curl up and snooze. The Japanese characterised cat has been Special Ambassador for the United Nations World Tourism Organisation's 2017 International Year of Sustainable Tourism.

She's been promoting the year's theme … "Travel. Enjoy. Respect". And Hello Kitty concludes: "Travelling opens our minds and our hearts, and lets us see how we are equal."
Obsessively loved in Asia, Hello Kitty is now in her 40s but remains fresh and cute — and extremely well named.
For it is estimated that this ubiquitous cartoon cat brings $US7 billion a year in royalties to creator company Sanrio.
I'm staring her in the face now, in a Hello Kitty Princess Room at the Keio Plaza Hotel in Tokyo.
It has four Princess Rooms and four Kittytown rooms with bespoke carpet and 3-D wall murals.
"We launched the rooms three years ago and they are very popular," says Keiko Kawashima, showing me the hotel's secrets.
Keiko then points out peculiarities in the Hello Kitty on the walls of one of the Hello Kitty princess rooms that I might have missed. "She has eyelashes and pink cheeks". For this is the Keio Plaza Hello Kitty, created for the hotel.
Hello Kitty has an impressive list of devotees, apart from millions of Japanese people, of course. Lady Gaga loves her, Avril Lavigne even recorded a Hello Kitty single and Lisa Loeb called one album Hello Lisa in recognition of the character.
Back in 1983, Hello Kitty was appointed UNICEF's children's ambassador in the United States, and the same in Japan in 1993.
The fans can border on obsessive. During a promotion of Hello Kitty in 2000, when a McDonald's restaurant ran out of toys to give away, violence erupted and seven people were injured.
The Hello Kitty image, originally drawn for Sanrio by designer Yuko Shimizu, hooks into the important Japanese philosophy of "kawaii": cute is good.
For underneath all the money and marketing or Hello Kitty products in more than 70 countries, there are good themes. There is the sense that Hello Kitty is non-judgmental — that she is just there to create joy and happiness.
Hello Kitty encapsulates some highly valued Japanese virtues. She is agreeable, harmonious, non-aggressive and cute — and yet there is commerce and affluence, too, which are just as valued here.
And the roots of Hello Kitty's success may be deeper than even her contemporary life.
In Tokyo National Museum, Chogu Giga is a set of four painted scrolls dating back to the 12th century's Heian period which give animal characters human traits. They are simply called the "scrolls of animals frolicking".

Woodblock artists in the Edo Period, between 1602 and 1868, quite often depicted cute, characterised animals.
But it is generally agreed that the illustrator Yumeji Takehisa, who lived from 1884 to 1934, is the conduit to past and present. He is famous for his "cat theme art" and particularly the Collection of Cats he made between 1920 and 1930.
All of this fits today's "kawaii culture" — the cult of cute.
Disclaimer
Stephen Scourfield was a guest of Keio.
Categories