Le pont d'Avignon: still something to sing about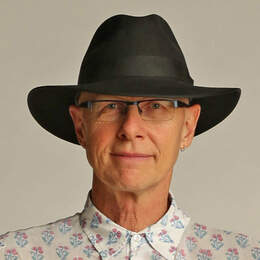 The southern French city and its bridge have been celebrated worldwide in a famous children's ditty.
Sur le pont d'Avignon
L'on y danse, l'on y danse
Sur le pont d'Avignon
L'on y danse tous en rond
It is the little French song so many learnt as children, nicely repetitive, easily sung in rounds. For some of us, it was part of early French lessons at primary school.
Sur le Pont D'Avignon dates back to the 15th century but we've been getting it wrong. Originally, it was "Sous le Pont …", meaning "under" rather that "Sur", meaning "on".
The lyrics were about dancing under the bridge.
It is not possible now. I am standing by Avignon bridge early on a sunny morning in Avignon, in the Provence region in the south of France, with the chilly mistral wind kicking up the river Rhone into corrugations. There are only four arches now, while originally it had 22 and spanned almost a kilometre across the river.
It now just ends abruptly in the middle of the Rhone, at the chapel of St Nicolas. The medieval bridge's proper name now is the bridge of St Benezet.
It was built between 1177 and 1185 to connect the townships either side of the river — Avignon to Villeneuve les Avignon — and provided the only crossing of the Rhone between Lyon and the Mediterranean Sea.
And now I tell you it was a toll bridge, its significance in providing income for the town becomes very clear.
It still does, in its way. Not the nominal $5.60 (€4) that is charged to see through the displays in its museum gatehouse and then walk the bridge, but as part of the attraction that makes river cruise ships stop here.
For Avignon is a key destination, and often an overnight stop.
The medieval walled city with its Palace of the Popes, quaint and quality shops and profusion of restaurants using local produce, from olive oil to artichokes, give plenty of other reasons, of course.
But the bridge is something to sing about.
Fact File
A stop in Avignon is part of most river cruise companies' itineraries in France. For these and other suggestions, contact Bicton Travel on 9339 0277 or visit bictontravel.com.au.
Disclaimer
Stephen Scourfield was in Avignon as a guest of aROSA and Bicton Travel.
Categories