Arrivals & Departures

Legendary tales and epic landscapes on show in Wales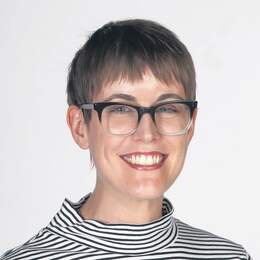 Last year was the official Year of Adventure in Wales, but for 2017, something legendary is planned...
From dragons and warriors to princesses and even footballers, Wales will be celebrating epic myths and legends of the past, present and future in 2017 for its official Year of Legends.
VisitWales has split the year into five key themes, tied in with major events and celebrations, and is inviting visitors to immerse themselves in the ancient country's epic stories and landscapes.
Legendary lovers
January and February are themed around legendary Welsh love stories, including the tale behind St Dwynwen's Day, which honours Wales' patron saint of lovers each year on January 25.
Briefly, Dwynwen was the daughter of Welsh king Brychan Brycheiniog, who lived during the 5th century and was said to have had as many as 63 children. After a failed romance with a man named Maelon Dafodrill, Dwynwen set up a convent on the island of Llanddwyn off the coast of Anglesey, where the remains of the church can still be seen.
Also on the island is Dwynwen's well, where a sacred fish is said to swim. Legend says that if the water boils while a couple is present, then love and luck are in store for them.
Legendary films
March and April will celebrate legendary filming locations, coinciding with the release of King Arthur: Legend of the Sword, which features the mountains of Snowdonia.
Mt Snowdown is said to be where King Arthur killed the giant Rhitta, and the lake of Llyn Llydaw the final location of Arthur's sword Excalibur. Filming for King Arthur: Legend of the Sword also took place in Welsh locations including Tryfan mountain in the Ogwen Valley, where Angelina Jolie filmed scenes for Tomb Raider in 2001 and Sean Connery shot part of First Knight two decades ago.
Sporting legends
In June, Wales will host the UEFA Champions League final for the first time at the National Stadium of Wales, and the Women's Champions League final at Cardiff City Stadium.
So, May and June will celebrate Welsh legends of the sporting world, such as footballer Gareth Bale.
Legendary fun
The warmer months will see popular Welsh music festivals including Green Man in the Brecon Beacons in August and Festival No. 6 at Portmeirion in September.
Therefore, July, August and September will be themed "legendary festival fun".
Legendary food
The final three months of the year will be dedicated to Welsh food, from Caerphilly cheese to Glamorgan sausages.
Categories