Let the train take the strain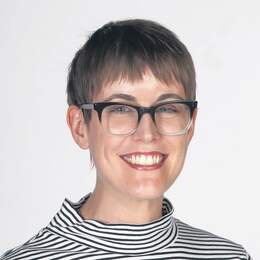 No worries on the rail link from Brisbane airport to the Queensland capital and on to the Gold Coast. 
Anyone who has ever found themselves running late for the airport, fretting that they might miss their flight, will be able to relate to Airtrain chief executive Chris Basche's suggestion that "transport to the airport is quite an emotional thing".
With this is in mind, Mr Basche and his team at Airtrain — which provides a rail link between Brisbane airport, the CBD and the Gold Coast — last year developed the slogan "no worries", which it hopes will reflect the customer experience.
Since it launched 15 years ago, Airtrain has carried more than 22 million passengers. The service is integrated with Queensland Rail's network and stops at the international and domestic terminals along with five inner-city stations and five on the Gold Coast.
It takes 23 minutes to Brisbane Central station and 90 minutes to Nerang, the most convenient station for Surfers Paradise.
Trains depart the airport every 15 minutes in peak periods and every half-an-hour off-peak, running between about 5am and 10pm (they start earlier from the city and the Gold Coast). Timetables have recently been optimised to better synch with the times of day when holidaymakers typically arrive, with more regular services in the middle of the day. There's also free wi-fi on the trains (up to a limit of 20MB) and — crucially, if you're making the trip to the Gold Coast — toilet facilities in some carriages.
You can buy tickets on the day at the airport but there are various discounts available if you book online in advance.
There are also earlybird discounts of up to 15 per cent, depending on how far in advance you book your ticket. Book seven or more days before your travel date and an adult ticket is $14.87 one-way or $28.05 return (normally $33). And children up to 14 years travel free between the airport and city when accompanied by an adult. (Airtrain is also launching a partnership with the Amadeus reservation system so that travel agents will be able to book tickets for you.)
Earlybird discounts also apply on journeys to the Gold Coast. And, for door-to-door service from the airport to your Gold Coast accommodation, there's the Train and Transfer service, which includes the Airtrain journey to one of the Gold Coast stations, where you're met by a chauffeur who will drive you to your destination — or vice versa on the return trip.
Travellers using this service can also stop off in Brisbane city on the way at no extra charge, as long as it's prearranged with Airtrain (so the chauffeur knows when to pick you up). Online prices for the Train and Transfer start from $47.60 one-way or $93.50 return.
Mr Basche says that Airtrain's satisfaction rating from its customer surveys comes in at nearly 90 per cent — no worries indeed.
Top image: A train frames the Brisbane skyline, by Stephan Bollinger.

Fact File
For more information and bookings, see airtrain.com.au or phone 1800 119 091.
Disclaimer
Gemma Nisbet travelled to Brisbane as a guest of Air Train.
Categories