Life buzzes against backdrop of Golden Triangle's rich history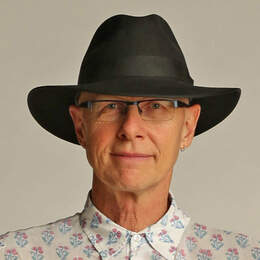 India's Golden Triangle takes me first to the broad boulevards and rickshaw-wide laneways of Delhi.
At Raj Ghat, I stand by the spot where Mahatma Gandhi was cremated and is remembered, as the 150th anniversary of his birth approaches.
The tomb of Emperor Humayun, built in 1570, gives me a first glimpse of the Mughal history of India.
Next, after a short-day's drive to Agra, that vista unfolds further at Akbar the Great's ancient city of Fatehpur Sikri. Akbar had three wives — one Hindu, one Muslim, one Catholic — and pursued the idea of a world religion.
Its horizons expand completely with the sight of the Taj Mahal, a shimmering white marble mausoleum built by Shah Jahan to commemorate wife Mumtaz Mahal — his great love.
I visit today's marble cutters, many of whom in this city are descendants of some of the 20,000 people who worked on the Taj Mahal between 1631 and 1648.
Driving on, in Jaipur I stand before the Ganesh Gate in its Amber Fort and later see gem cutters at work. Water is used to cool their cutting tools, and from this is reclaimed the dust of lapis lazuli, sapphires, emeralds and rubies, which was painted on to the gate's fine arash plaster, made from eggshells, seashells and white lime plaster. I get a shirt tailored (perfectly, and within hours) from cotton printed by hand with wooden blocks.
The elephant-headed Ganesh, one of 33 million Hindu gods, seems to be theming my journey. The remover of obstacles continually does just that.
India's roads honk with a mishmash traffic — throbbing Royal Enfields, auto rickshaws licensed for three passengers but carrying eight, wooden carts, a truck piled so sky-high with hessian sacks that, well, I can hardly see the truck.
Horns lubricate gaps that seem barely to exist — but India is alive in its streets.
There are "two Indias", says new friend and brilliant guide Sorab Jassawalla — the Indian life that exists behind fences, and the India of the streets.
These three points, of Delhi, Agra and Jaipur do, indeed, create a Golden Triangle which glistens with precious treasures.
But from Jaipur, a city famous for its kite festival and where little paper triangles jiggle in almost no breeze above children on the end of a string, where I stay in a palace, for years the home of the Maharaja of Jaipur, and now an extraordinary hotel, it seems fitting to travel on.
For, having completed the triangle, I am heading on down the tail of a kite, to Udaipur, 130km south-west.
I'd like to be able to write that adding Udaipur to the Golden Triangle makes it a square but it isn't that shape and, frankly, nothing about India is "square".
It is not staid, predictable or boring (not that sort of "square").
It is not immutably defined (not that sort of "square").
For me, the final days in Udaipur, perched on a hill in a contemporary palace rebuilt from a 150-year-old original, complete a rewarding cultural journey.
Udaipur's City Palace was built over 22 generations and nearly 400 years. It is Rajasthan's biggest palace, with balconies, towers and cupolas overlooking the lake. Sahelion Ki Bari (Garden of the Maidens), with its fountains and pools, is beautiful in the early morning. Jagdish Temple, dedicated to Lord Vishnu, the preserver of the universe, was built in 1651 by Maharana Jagat Singh. It is among my favourite temples in India, for the fact that it is still the vibrant heart of an old area.
There is a boat ride on Lake Pichola, past its ghats, or steps, to a fancy lunch at The Leela Palace.
The days in Udaipur, down this tail of the kite, provide a gentle final chapter to the story that's been told. The buzzy story of India.
What to look for in a good tour
Itineraries with a twist — example, with an author, photographer, architectural specialist, gardener or chef, according to your taste.
"Itineraries Plus". For example, in India, the Golden Triangle of Delhi, Agra and Jaipur with Udaipur added on, or with a festival included.
Inclusions. Sometimes they aren't spelt out but there will be hints in the itinerary about "surprises". These can add up to a lot of financial value, and value in the experience.
If meals are included, look up some of the restaurants and get a feel for the quality. On our Travel Club Tour, for example, all meals were included, at good restaurants which were already visited and known. This enabled guests to experience the tastes of India with confidence and in safety.
If the phrase "authentic experiences" is used, ask for a couple of examples. On our Travel Club Tour, the cuisine at the Shangri La Delhi was a stand-out, as was our lunch at The Leela Palace in Udaipur. I thought there were many other dining highlights, including dinner at the opulent Maharaja's dining room, AD1135, inside Amber Fort in Jaipur.
Work out the rate. Subtract the airfare, a sensible estimate of rooms, transport and included activities. Buy for value not price.
On our Travel Club Tour, we stayed at some great five-star hotels. But I don't feel isolated from India — I feel the advantages of that. Firstly, retreating to comfort enabled us to do more and enjoy more. There are practical advantages, like the attention paid to water and food safety. And then there is the sheer, extraordinary pleasure of staying in a palace which was, for a long time, the home of a maharaja.