Arrivals & Departures

Lighthouses burning bright for visitors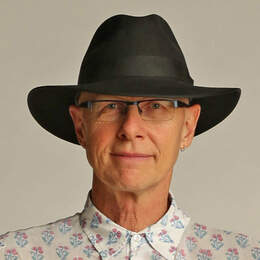 From Cape Leeuwin and Cape Naturaliste in Western Australia to three other great lighthouses in Australia, New Zealand and England, there are high times ahead.
Cape Leeuwin and Cape Naturaliste lighthouses, at the bottom and top of Western Australia's Margaret River capes region, are set for big improvements.
A $1.5 million Royalties for Regions grant has been announced. There will be interactive interpretive centres, multi-purpose classrooms and Cape Naturaliste Lighthouse will have a cafe, audio tours, playground and ocean-viewing platform.
Cape Leeuwin lighthouse marks one of the world's three great capes, along with Cape Horn on the southern tip of South America, the Cape of Good Hope on the toe of Africa.
Leeuwin's geology peters out through the St Alouarn Islands, south of the point and Leeuwin lighthouse, to vanish under the ocean and reemerge in Antarctica. Many think of Cape Leeuwin as the point where the Indian and Southern Oceans meet, but true oceanographers tell me the latter begins only at 60 degrees south.
The Cape Leeuwin lighthouse was first proposed in 1881, but it took 15 years to eventuate. There are regular tours up the lighthouse.
My Three Other Favourite Lighthouse Visits
Farewell Spit Lighthouse, New Zealand
Farewell Spit Eco tour, from Collingwood to Cape Farewell, the South Island's most northern point, includes a good lighthouse tour. It's one of my favourite spots — mainly for its story.
The lighthouse has stood at the end of the spit for more than 100 years. The light was originally fuelled by kerosene, with three men, accompanied by their families, living here to tend it 24 hours a day.
In the early days, it was a barren, Godforsaken, sand-strafed spot. But one of the lighthouse keepers, James Harwood, decided to change this by planting trees. It had always failed before, but every three weeks, when he rode almost 20km along the spit to pick up the mail, he filled his saddle bags with top soil and brought it back. He planted tree seedlings in this, mulched them with seaweed – and every three weeks brought more soil. He nurtured them for three years until their roots tapped into the water table, not much more than a metre down, and then they took off.
Macquarie Lighthouse, Watsons Bay, Sydney
Australia's oldest lighthouse and still in operation. It's a big Sydney landmark, and can be seen from both Sydney Harbour and the ocean. Every two months, Sydney Harbour Federation Trust offers a guided tour.
Lizard Lighthouse, Cornwall, England
It is the only lighthouse that can be climbed in Cornwall, and a favourite of mine. The Lizard Lighthouse is Cornwall's most southerly land lighthouse and has been shining for more than 260 years.