Arrivals & Departures

Lion whisperer to star at conservation event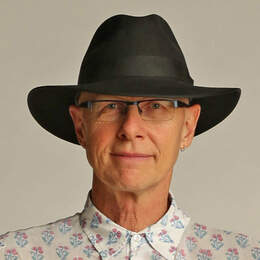 Kevin Richardson is famous for being a "lion whisperer" in Africa, but he's throwing his weight behind work to conserve endangered painted dogs.
Kevin will speak at events in Perth, Sydney and Melbourne to help raise funds for painted dog conservation.
In Perth, Painted Dog Conservation Inc vice chairman Angela Lemon explains: "We have been working in Africa over the last 17 years to save the endangered painted dog. There were approximately 500,000 painted dogs only 100 years ago, and sadly only 5000 to 7000 remain today across the entire African continent."

Kevin Richardson is famous for his relationship with lions and his campaign to end the Canned Hunting industry.
His Kevin Richardson Wildlife Sanctuary, an hour north east of Johannesburg in South Africa, aims to provide a self-sustaining African carnivore sanctuary.
Big carnivores are rapidly declining because of habitat loss, human-predator conflict, illegal bush meat trade, unscrupulous hunting, disease and illegal trade.
TV presenter and Painted Dog Conservation patron Simon Reeve will be master of ceremonies at the Perth event on October 15. It is at Hyatt Regency and tickets are $115.
There are also events in Sydney on October 17 at The Marriott Hotel Sydney Harbour and Melbourne on October 19 at Park Hyatt.
Categories