Arrivals & Departures

Literary locations: Five of England's top attractions for book lovers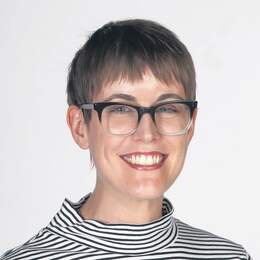 2017 is England's official Year of Literary Heroes. To celebrate, we take a look at some of the country's best destinations for literature-loving travellers. 
1. British Library, London
The UK's national library, in London, holds over 150 million items, making it the second largest library in the world by the number of items catalogued. Tours are available, alongside exhibitions including the Treasures of the British Library, which displays some of the world's most important books and documents such as Gutenberg's Bible of 1455, the Magna Carta, Leonardo da Vinci's notebook, Handel's Messiah written in the composer's hand, and handwritten lyrics by the Beatles.
A big attraction this year will be an exhibition dedicated to Harry Potter, including previously unseen materials from author JK Rowling and items from the library's collection of wizarding books. It opens on October 20 and runs through to February 28 next year.
Potter fans take note: the 20th anniversary of the release of Rowling's first novel, Harry Potter and the Philosopher's Stone, is in June. Celebrations will include a Harry Potter film concert series around the country in May.
Find more on the library at bl.uk.
2. Hill Top, Lake District
Beatrix Potter's 17th-century farmhouse Hill Top is set in the picturesque Lake District near the village of Sawrey, a rural location that inspired her children's books.
Bought in 1905 with the proceeds of The Tale of Peter Rabbit (Potter's first book), the house is now owned by the National Trust. It's set up "as if Beatrix had just stepped out for a walk", according to the trust, and sits amid a cottage garden.
2. Roald Dahl Museum and Story Centre, Buckinghamshire
Children young and old can immerse themselves in the world of Roald Dahl at this museum in Great Missenden, the Buckinghamshire village that was home to Dahl for many years.
The museum includes interactive galleries about the author's life, as well as the Story Centre, which encourages visitors to be creative and make up their own stories.
There's also the Cafe Twit for treats including Bogtrotter chocolate cake, and leaflets to help visitors explore the surrounding village and countryside.
4. Sherlock Holmes' London
This year marks 125 years since Sir Arthur Conan Doyle's first Sherlock Holmes story was published, initially appearing in magazines before The Adventures of Sherlock Holmes book was published in 1892.
While Sherlock and Watson's famous address of 221B Baker Street in London doesn't actually exist, the exterior of their flat, as seen in the popular TV series, is shot at 187 North Gower Street.
Fans can also visit the Sherlock Holmes Museum in Marylebone, which includes a recreation of the detective's sitting room. There's also a pub called The Sherlock Holmes in central London, which has a collection of Sherlock Holmes memorabilia.
5. Jane Austen House Museum, Hampshire
Jane Austen's former home, the Jane Austen's House Museum in the village of Chawton, in Hampshire, will host exhibitions, talks and other activities between March and December to mark the 200th anniversary of the author's death this year.
There will also be a Regency Week in Chawton and nearby Alton from June 17-25 and a touring exhibition about her life and work called The Mysterious Miss Austen, while Winchester Cathedral – her final resting place – will have tours exploring her life.
Harry Potter picture at top by Tony Antoniou/VisitBritian.
Fact File
For more ideas relating to these and other English literary heroes, from Shakespeare and Wordsworth to the Brontes and Agatha Christie, go to visitengland.com/literaryheroes.