Local artists create their perspective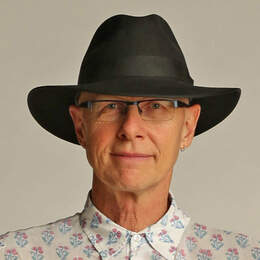 A rich, vibrant artistic heart beats in many regional hubs, says Stephen Scourfield...
We each see the Pilbara from our own perspective. But local artists see it organically, culturally and creatively.
Look for local arts and crafts in shops, community centres and roadhouses and, of course, in the big art centres which are very much hubs of the Pilbara.
NEWMAN
The East Pilbara Arts Centre is mostly dedicated to the work of Martumili artists, who are based there and through outreach programs, which sees art come in from camps and workshops.
Opened in 2016, the community has a sense of ownership of the centre — it's lively and vibrant. Two hours drive from town, the Wanna Munna rock carvings are worth time, by a shady waterhole close to the Great Northern Highway. (Ask at visitor centres.)
MILLSTREAM
Look out for the work of practitioners connected to Yinjaa-Barni Art — a group of artists who predominantly belong to the Yindjibarndi language group and whose ancestral homelands are around the Millstream Tablelands.
Aileen, Allery and Dawn Sandy, Marlene Harold and Clifton Mack are some of the names to watch for.
PORT HEDLAND
Port Hedland's Courthouse Gallery has long been a cultural centre, putting on display the Pilbara's creatives.
Its exhibitions have a heavy local leaning and it sells bespoke artsy items, many from Australian makers.
Four times a year, it has the West End Markets, when local makers sell their crafts. Head to the gallery for artistic and social engagement.
(And not to forget Spinifex Hill Studios, the home of the Spinifex Hill Artists, in the South Hedland town centre.)
KARRATHA
Still feeling new and dominating the design of Karratha's new-look town centre, Red Earth Arts Precinct is a permanent home for arts and culture. Its architecture reflects the Karratha hills that overlook it. It has a 450-seat theatre, rooftop cinema, outdoor amphitheatre and library.
COSSACK
The 27th Cossack Art Award, run by the City of Karratha Arts and Culture Team, comes to a head in July and August.
Up to 300 works will be accepted for exhibition and winners announced at the Cossack Art Awards gala on July 20. As part of the award, the City of Karratha runs a public program of art workshops for the broader community to get involved in the event.
Fremantle illustrator Ross Potter is this year's artist in residence.