Locks the key to river cruising in France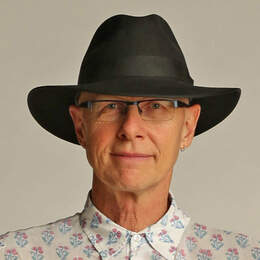 From China to Leonardo Da Vinci's Europe, this clever technology has a rich history and an important role. 
The red traffic light goes out, the green comes on, and our 195m river cruise ship moves steadily into a lock on France's river Rhone.
The lock is 12m wide and the ship has a beam of 11.4m. That's 30cm either side — barely the length of a forearm — but when you look down from the sundeck, it seems the width of a fist.
Concrete walls tower vertically above … the Rhone's biggest locks might raise or lower a ship 23m.
It's nice not being in charge. But our captain and crew have the advantage of years of experience and a manoeuvrable ship — and a thruster each side of the bow, and twin stern propellers that spin through 360 degrees on each of the main engines.
A cruise down the Rhone southwards from Lyon gives time in the beautiful medieval towns and historic cities of Provence, and the river itself provides the momentum and the theme.
It also provides its own history. It has been an historic trade and transportation route between the Mediterranean and the inland since the times of Greeks and Romans.
The river falls from the Rhone Glacier, perched at more than 2000m in the Swiss Alps — and when the water is really flowing, it has a strong current of perhaps 10km/h. While the river has been used to carry people and goods on its deeper sections for thousands of years, it was only in the 15th century that things changed.
The first lock had been invented in China before AD1000 but Leonardo da Vinci is credited with drawing plans of them, and in 1495 in France, his locked chamber with two pairs of gates attached were introduced.
Da Vinci's drawings still exist and his invention for the canal lock is generally thought one of his most enduring achievements.
But it was 1933 that the Compagnie Nationale du Rhone was set up to tame the river and generate electricity. The Rhone has a history of supplying renewable hydroelectric power.
While World War II halted the work, the French government began construction in 1948 on a series of canal cuts and locks to generate electricity and improve navigation.
There are more than 400 hydroelectric power plants in France, though more than 70 per cent of its power is nuclear, and nearly 14 per cent from hydro.
The river's story unfolds around and before us, and streams behind in our wake.