London after dark: All aboard the Night Tube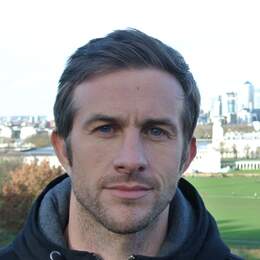 One of the biggest changes to the London Underground since it was founded is the arrival of the Night Tube, which opens up exciting adventures for your next visit to London.

London loves to bill itself as a 24-hour kind of place, a city that never sleeps — a bit like New York, New York. And while you might have questioned that notion in the past — perhaps when you were making a mad dash for the last Tube just after midnight or paying an exorbitant black cab fare at the crack of dawn — the British capital is more amenable to night owl travellers nowadays. At weekends, at least.
One of the biggest changes to the London Underground since it was founded in 1863 is the arrival of the Night Tube, which runs all night on Fridays and Saturdays on five key lines: Central, Victoria, Northern, Piccadilly and Jubilee. There are trains roughly every 10 minutes, giving you access across the city around the clock — particularly handy if you're staying outside central London, where accommodation is at its priciest, yet still want to soak up the capital's best nightlife.
While Brixton, at the southern end of the Victoria line, and Old Street, on the Northern line near Shoreditch, are some of the trendiest after-dark zones in the realm of the Night Tube, Soho is still central London's liveliest hub of nocturnal activity. It's been cleaned up somewhat since the 1970s and 80s, when it had a notoriously seedy reputation, but there are still fun nights to be had in a district that's accessible from a handful of Tube stations including Oxford Circus —where, in the early hours one Saturday morning, I pass a group of British women in their 30s and 40s tottering along singing Lionel Richie's All Night Long (All Night).
Traditional pubs stud Soho — though many call last orders at 11pm — while keeping things fresh and interesting is a new wave of bars and clubs such as Cahoots, a kitsch 1940s-Tube-themed affair set in a former air-raid shelter. Open until 3am at weekends, it has quirky decor — think vintage Underground posters, signs, tiles and seat fabric — and staff in period costume and character who call you "old bean" and drum up cocktails such as the Hail 'n' Rain (Hendrick's gin, apple juice, elderflower cordial, fresh lemon and tea syrup).
For a slice of classic Soho, head to Frith Street, home of the world-famous Ronnie Scott's, London's live jazz hotspot. As well as its acclaimed house bands, it welcomes guest performers — Miles Davis, Wynton Marsalis and Chick Corea are among those to have taken the stage since the club's founding in 1959. Ronnie's shuts at 3am, but its "late late" show starts at 1am (to ensure entry, you should pre-book tickets).
If you're gasping for some air, and a caffeine boost, nip over to Bar Italia, which has been running a decade longer than its illustrious neighbour across the street. This retro, neon-lit cafe is espresso-scented 22 hours a day (closing at 5am and reopening at 7). Alongside coffee, you can also order a Peroni or an aperitif, maybe with a panini or piece of tiramisu.
For a more substantial meal, there's a clutch of 24-hour eateries in the vicinity. Balans Soho Society, at 60-62 Old Compton Street, attracts everyone from smartly dressed post-theatre-goers to models and bohemians. Calling itself "a haven for the convivial", it's open until 6am on weekends and has a diverse menu that includes burgers, haddock and chips, and the High Society eggs benedict (poached eggs, lobster, avocado, bacon, muffin, hollandaise).
For a high-end — and high-rise — dining experience, take the Tube to Liverpool Street in east-central London and whiz up to the 40th floor of the Heron Tower. Here you'll find Duck & Waffle, a plush 24-hour establishment where you can savour the likes of spicy ox cheek doughnut and foie gras creme brulee as the capital twinkles below.
It's not just hedonists who appreciate the Night Tube. Early risers are also rewarded, especially those keen to see the city — and Underground — more or less free of huge crowds. One morning, just before sunrise, I alight from a near-empty Tube carriage at a deathly quiet Waterloo station then stroll on a virtually empty, silent South Bank to stare over at Big Ben. It's all incredibly dreamy.
Another morning, I hit New Covent Garden Market. Located near Vauxhall (on the Victoria line), this vast indoor wholesale market is open from 4am-10am daily, except Sundays.
Florists from all over London flock here to purchase roses, orchids and the like at bargain prices — and you can do the same.
Less blissfully aromatic but more atmospheric is Billingsgate Market, beneath the glossy skyscrapers of Canary Wharf, 10 minutes on foot from the Sir Norman Foster-designed Tube station. Billingsgate's fragrant aisles are bordered with stalls teeming with fish and shellfish, with the fishy air spiked by the joshing and sales patter of the no-nonsense traders. Billingsgate is open 4am-8pm daily except Sundays, and is a good place to stock up ahead of a seafood feast if you're staying with friends, family or in an apartment with a kitchen or barbecue.
Even if you're not buying, it's still worth coming for a taste of London's centuries-old market culture — and you can sample the Billingsgate produce at Piggy's, a no-frills on-site cafe. Try the bacon and scallop bagels: I can't resist them, with a nice cup of tea, whenever I'm here.
Fact File
On the Night Tube, standard off-peak fares apply. It's best to travel using an Oyster card or Contactless. tfl.gov.uk
For more information on visiting London and Britain, see visitlondon.com and visitbritain.com.
Categories