London built on sacred ground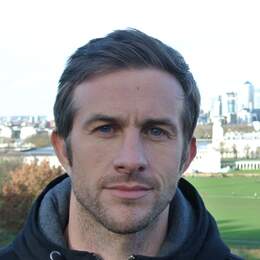 Discover London's 'new' AD240 Roman temple of Mithras.
It can be hard to catch your breath in the City of London — such is the pace of things, with hordes of suited-and- booted types, construction workers and double-decker buses forever hurrying past grandiose old banks and churches, towering cranes and glossy modern structures flaunting cutting-edge design.
Ironically, it's in one of these shiny 21st century hubs of business that I find respite — along with a fascinating insight of life in old Londinium. That was the name the Romans gave London after they sailed up the River Thames about 2000 years ago and started laying down roots on the island they called Britannia.
While Roman relics dot the country, the English capital has few visible architectural remains. But plunge beneath the new Sir Norman Foster-fashioned European headquarters of finance giant Bloomberg and you'll find the Mithraeum, a subterranean temple that dates back to around AD240.
Dedicated to the Roman god Mithras, it was unearthed by chance in 1954 by archaeologists, who had been rooting through the rubble of the city's World War II bomb sites. The temple was partially reconstructed nearby in the 1960s but has now been returned to its original site. It's incomplete, so to appreciate it you will have to use your imagination and tap into the various audio-visual gadgets designed to help you interpret this absorbing find.
Descending the stairs of Bloomberg SPACE, a gallery that acts as a portal into the Mithraeum, I come to a dimly lit room with touch-screen panels that trace the temple's discovery and the mysterious cult of Mithraism, which was inspired, it's believed, by the Persian god Mithra, and was entwined with astrology and astronomy.
There's audio commentary, too, by the actress Joanna Lumley, featuring contributions from scholars speculating on various aspects of the deity, who was often depicted slaying a bull in a cave, symbolically, it's said, bringing life into the world. The consensus is that London's Mithraists would have been led by members of the Roman upper class but worshipped by everyday traders, merchants, soldiers, sailors and shopkeepers. It was very much a boys-only club. Females were not allowed to join the cult.
Intrigued by this introduction, we're ushered into the temple space. We can't really see — or hear — anything at first. It's dark and silent but gradually light begins to bathe the low stone ruins, which can be viewed from a cantilevered-style platform jutting into the rectangular temple space and a walkway that wraps around the nave. The sound of trickling water begins to drift from the speakers. The temple once sat beside the River Walbrook, one of London's "lost" rivers, a stream that still flows underground.

As a sculptural tauroctony — a bull-killing scene starring Mithras — starts to glow at the altar, the temple echoes with ceremonial chanting. It's all in Latin, and I can't understand a word, but it's eerie and atmospheric, and a strangely soothing contrast to the hustle and bustle on the city streets. After the piety reaches a crescendo, there's a pause before the temple-goers enjoy their post-worship banquet, with casual Latin chatter and the clinking of cutlery, crockery and perhaps tankards of wine.
Back upstairs, at street level, there's more to take in: a large glass cabinet packed with Roman artefacts discovered in the Walbrook Valley during the temple's excavation. Take one of the electronic tablets offered by the staff here and press the corresponding icons that most pique your interest.
There are gold and silver coins, a clog made of wood and iron, tiled mosaics, pewter cups and bowls, a tiny amber gladiator helmet, a bull plaque made of lead and a wooden tablet claimed to be the oldest record of a financial transaction in Britain.
If this whets your appetite to learn more about Londinium, visit the Museum of London a kilometre north-west of here. Its wide-ranging collection contains hundreds of exhibits from the Roman era, including a carved stone piece of Mithras killing a bull found in the Walbrook ruins on the last day of excavations in 1954. Apparently, the archaeologists were all set to pack up and go to the pub when it appeared.
Top picture: Excavated Roman artefacts on display. Picture: Steve McKenna
Fact File
Entry is free to the Mithraeum - which is open Tuesday-Saturday 10am-6pm, and noon til 5pm on Sundays - but you should book ahead, as capacity is limited and admission is granted on a time-slot basis. See londonmithraeum.com.
Admission is also free to the Museum of London. It's open daily, 10am-6pm; museumoflondon.org.uk
Categories