Our World

London stay that's a steal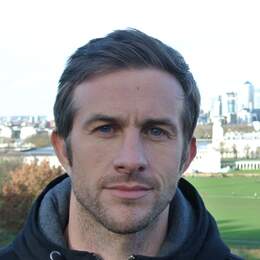 A new crime-flavoured hotel and bar in the heart of buzzing east London is a guilty pleasure.

In London, you can follow in the footsteps of countless famous figures — past and present, fictional and real.
Yet while many visitors are enthused by the prospect of "uncovering" the London of, say, Shakespeare, Dickens and Sherlock Holmes, others are intrigued by the city's true criminal underbelly.
Such travellers will probably find the Courthouse Hotel Shoreditch rather fascinating — while even those turned off by "crime tourism" will surely see the virtues of an establishment housed in the former Old Street Magistrates' Court and police station in one of the capital's trendiest neighbourhoods.
Boasting Grade II-listed heritage status, the Courthouse has many alluring features but perhaps its biggest draw — and one available to guests and non-guests — is the chance to have a drink in its converted jail cells where the Kray twins, those notorious east London gangsters, were once detained at Her Majesty's Pleasure.
I'll be doing that later, once I've checked in, and had a poke around a rather dapper hotel that, architecturally, is somewhere you'd perhaps expect to find in Mayfair or Holborn rather than the city's inner-east, which, despite massive post-millennium gentrification, still retains an artsy, graffiti-splashed edge just north of the suit-filled City of London.
Indeed, the Courthouse's website advertises it as "West End Service and Culture in Shoreditch". Entering its lobby, tucked behind its red brick and white Portland stone facade, you'll be struck by the eye-catching Edwardian period features: mosaic floor, stained glass windows, double staircase and lofty, painted dome.
Spread across the hotel and its new annex are 128 rooms and suites, many named after local districts. We'd booked a Dalston King room but the friendly, unstuffy reception says we've been upgraded to a Hoxton Suite almost double the size (44sqm). We like the suite. It has a comfy king-size bed, spacious bathroom with giant mirror, walk-in shower and deep tub, and quirky London-themed furnishings such as a globe peppered with tourist sights.
On the downside, the window view — of a brick wall — is terrible. For something more picturesque, you should book somewhere at the front of the main building (though it turns out the location of our suite is perfect; we hear no noise, no traffic, no police sirens during our stay; which, in a city as big and bustling as London, is a godsend).
Set over six levels, the Courthouse is a fun place to explore. Inside one of the raft of conference and events rooms, we find a two-lane bowling alley, while the basement hides a wellness centre with gym, sauna and heated pool.
Beside the lobby, we nose the hotel restaurant. Impressively set — it occupies the wood- panelled old courtroom — it doesn't hold our attention, as there are so many dining options within a five or 10 minute walk (think: Brick Lane, Vietnamese canteens, British gastropubs and Michelin star eateries).
There's nowhere in the area quite like the Courthouse's bar, however. Revelling in its crime theme, with walls sporting paintings of Mona Lisa in handcuffs and Darth Vader behind bars, it has a cocktail list with tipples such as the Reprieve, Judge's Lunch and Ball and Chain. We plump for the Solitary (Havana rum, lime, sugar, dark chocolate liqueur and chilli) and gravitate to the five former jail cells.
Now intimate semi-private booths, with their intact reinforced metal doors wide open, they have padded leather seats and street- art style murals portraying well- known law breakers. One features Dick Turpin, the 18th century English highwayman. Another stars the guerilla artist, Bansky. We hop between the cells that hosted the Hoxton-born Krays, with the walls revealing that, in 1965, Ronnie and Reggie were held here on the relatively minor charges of "demanding money with menaces" (but before the decade was out, both were "inside" again, elsewhere, jailed for life for murder).
If doing any kind of time in the slammer sounds too claustrophobic, you could always head up to the Courthouse's Sky Terrace Bar. Boasting arresting views over London, this fifth-floor space, with its roomy outside deck, is a fine place for a drink especially if the weather behaves.

Top picture: Courthouse Hotel's Night Sky Terrace Bar. Picture: Jarek Klocinski
Fact File
Courthouse Hotel Shoreditch is a five-minute walk from Old Street Underground station, and there's a bus stop outside the property offering services directly into the West End of London (about 4km away). Double rooms, with breakfast — including the Full Shoreditch, a tasty and filling English breakfast — are priced from about £195 ($313); shoreditch.courthouse-hotel.com.
For more information on visiting London and Britain, see visitlondon.com and visitbritain.com.
Categories