Our World

London Travel Guide: Offbeat museums, Harry Potter and more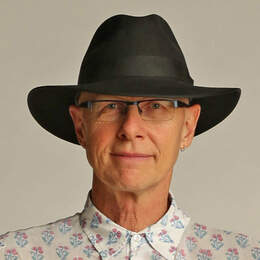 Beyond the big-name sights that make the British capital a perennial favourite, we find intriguing attractions both new and old.
London is the top city in Europe for tourists, it was revealed recently.
A new report by the World Travel and Tourism Council shows that the British capital makes more money from international visitors than any of its competitors.
We're talking just a smidge under $20 billion (yes, billion with a b). And some of those dollars are ours, of course.
And that's why we've let our man Steve McKenna loose, to bring a London Guide full of great suggestions.
Readers often ask how we choose what we write about. The "travel proposition" begins with access. You have to be able to get there.
In addition to traditional routes through Asia, the blockbuster, Middle East airlines have put London within arm's reach. Ten and a bit hours to the Middle East and then seven-ish to Heathrow. Well, that feels pretty easy these days, doesn't it.
And, from March 24, the Qantas direct flight from Perth Airport's Terminal 3 to London will make that even easier.
And recently, return economy airfares to London have been as low as $1028. Added to the very favourable exchange rate caused by uncertainty over Britain's Brexit from Europe, and you have a very good "travel proposition", don't you.
Incredible.
Add to this what I consider to be "the new London" — this city that was dusted-off, reinvigorated and relaunched through the London Olympics in 2012.
They injected a new life and vigour into the city that remains.
Add to this a fortitude which helps it to continually rally and recover after terrorism incidents.
And, of course, add to this a humour that is endemic.
London mayor Sadiq Khan is also a stand-up comic. And among the jokes he's made up and tells is the one about the three surgeons asked who's easiest to operate on. The first says, librarians, because all their internal parts are perfectly ordered. The second says accountants, as their parts are numbered. The third surgeon says politicians — cut them open and you find they are "gutless, spineless" and parts from various ends are interchangeable.
As Gloria Guevara, WTTC's president and chief executive, said on Monday: "London is a truly international city." She adds that the unique experiences London offers tourists has helped to gain "the top spot when it comes to international tourism to cities in Europe".