Arrivals & Departures

Looking for a holiday home with the luxe touch? Try this "home hotel" service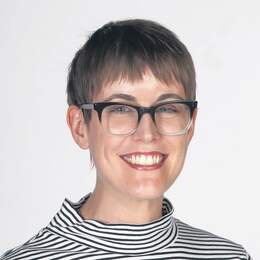 Renting a home or apartment via Airbnb has been a game changer for many travellers. But what if you want to combine the space and privacy of having your own place with some upmarket hotel luxuries? 
That's essentially what Australian company Luxico provides. Touted as Australia's first "home hotel" service, it has about 200 luxury holiday homes on its books in Sydney, Melbourne, Victoria's Mornington Peninsula and New South Wales' Palm Beach.

They range from a family friendly four-bedroom home with views of the Sydney Opera House and the Harbour Bridge (from $1000 a night) to a pet-friendly terrace in Melbourne's Fitzroy (from $183 a night) to a loft-style apartment in the city's CBD (from $230 a night)
Some of the properties are truly spectacular: how does a stone and timber homestead overlooking a vineyard in rural Victoria sound? It costs from $4500 a night, but it does sleep up to 17 people. Then there's the super-luxury five-bedroom penthouse in Port Melbourne, which costs from $7500 a night...
Houses are kitted out with high-end linens and toiletries, along with a free welcome hamper. Guests also get the benefit of Luxico services such as a hotel-style 24/7 concierge or "superhost" who can meet them on arrival and is on call to provide neighbourhood knowledge and organise things like transport, customised tours and special experiences such as in-house dining with a chef.
There are also optional extras such as gear and toys for children (everything from travel cots and high chairs to a Sony PlayStation and games), breakfast or cheese and wine platters, pet pamper packs, housekeeping services, private car transfers, grocery delivery and babysitting.
The service has proved popular with high-profile celebrity travellers, with Luxico reportedly having accommodated well-known athletes and entertainers including Australian Open tennis players and – rumour has it – Justin Bieber, during his recent Australian tour.
Husband and wife Alex and Thomas Ormerod launched Luxico in 2013 and say the service is going from strength to strength, with revenue growth of 46 per cent last financial year and 45 per cent this financial year.
"The results are really pleasing but not totally unexpected due to the share-economy trend providing travellers with the option to enjoy more 'home-style' accommodation over hotels," Ms Ormerod said.
"Luxico offers the added benefit of exclusive 24-hour concierge service and that, along with the standard of luxurious properties we have available, sets us apart and helps to drive bookings."
The company is expanding and by the end of 2017 will have luxury homes to rent in Byron Bay, the Sunshine Coast and Port Douglas.