Arrivals & Departures

Asia's answers to the cold and wet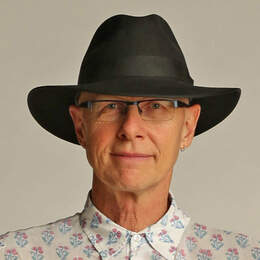 First the cold, then the rain. A wet weekend is enough to make you look to South East Asia for a balmy little getaway.
A "friend and colleague's" thoughts have been on Asia.
But after years of travelling frequently to popular spots in Bali, he wants to mix it up a bit.
He's looking for an easy and comfortably, slightly beachy break somewhere fairly easy to get to from Western Australia.
Bali
Take a look around Lovina on the north coast. It's three hours' drive north from the airport, but once you are there, you are "somewhere else" – quite different to the south, and quiet.
The fancy joint there is Matahari Beach Resort and Spa – very good.
Phuket
After that, I'd look at Phuket – mainly because with Singapore/Silk you can get a journey time under nine hours from Perth, with the connection – about the best you'll get after Bali.
Look along the Khao Lak coast – this is the beach strip along the Andaman Sea north of Phuket.
I like the Meridien there. You can still get out and about a bit.
Thailand Gulf
Just to throw another name in the mix … basing yourself somewhere nice at Krabi on the Thailand Gulf is good. From there, you can book a boat on the beach to take you to your own beach for the day – loads of little islands out there.
Book for next year and save
Wendy Wu Tours has announced earlybird specisals for travelling to Asia in 2017. There are savings on 44 tours across the region which are booked before September 16. The destinations include China, Japan, Vietname, Singapore and Myanmar. Lets pick one example — the 15 day China explorer, which is from $5680 per person, bu there is $600 off for early bookings. From Beijing to cycling in Xian and seeing the Terracotta Warriors, and on to a Yangtze River cruise, it's a great itinerary. Visit wendywutours.com.au or call 1300 815 269.
Categories