Los Angeles' melting pot of flavour: "This is real LA"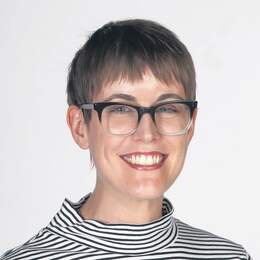 Food lovers will find rich history and diverse tastes on a tour of LA institution the Original Farmers Market.  
Back when Arthur Gilmore bought a tract of land west of Los Angeles in the late 1800s, the burgeoning city was still way off to the east and the property was a dairy farm. But it wouldn't stay that way for long.
About the turn of the century, while drilling a well to provide water for his herd, Gilmore struck oil. The cows made way for oil derricks and the Gilmore Oil Company was born, growing to operate about 3500 branded petrol stations on America's west coast and becoming known for flamboyant gimmicks such as coloured petrol and a lion cub mascot.
The oil company was eventually sold but the early 20th century saw many iterations of the Gilmore property. There was a stadium used for football, car races, rodeos and boxing, and a baseball diamond home to the Hollywood Stars, a minor-league team co-owned by celebrities including Barbara Stanwyck and Bing Crosby.
The most enduring, however, began during the Great Depression in July 1934, when local farmers were invited to sell their produce to local residents. The fee was 50¢ a day, and the concept proved wildly popular.
Permanent stalls and shops soon followed, and today the Original Farmers Market is an LA institution. Now surrounded by city sprawl — and next door to upscale open-air mall the Grove — it's home to more than 100 vendors selling fresh produce, meat, fish, baked goods and food, along with shops ranging from a toy store (said to be LA's oldest) to a dog bakery. In a nod to the property's roots, there's a replica Gilmore gas station out the front, complete with petrol pumps and a sign warning: "Positively no smoking."
"It's such a unique location in LA," Lisa Scalia says. My guide for the morning, Lisa knows the market better than most: she and sister Diane have been leading groups through here since they founded their company, Melting Pot Tours, a decade ago. They now offer food-tasting tours from Latin-flavoured East LA to Thai Town, Little India and beyond.
"We called our company Melting Pot Tours to signify the ethnic and cultural diversity of Los Angeles," she explains. "You can find almost any ethnicity here and food made by immigrants from that country, so you know it's fairly authentic."
The Original Farmers Market reflects this diversity. Part restaurant and part grocery store, its stalls serve up food from Texas barbecue to family-style Italian to Argentine baked empanadas. Then there's Cajun cuisine and a Brazilian churrascaria, a sushi bar and a spice bazaar.
Lisa's tour gives me a chance to taste a good portion of it all. Over the course of 21/2 hours, I try everything from a maple-flavoured doughnut at market stalwart Bob's Coffee & Doughnuts to a mini beef taco from Loteria Grill and crunchy, hot falafel from Middle Eastern eatery Moishe's. By the end, I'm too stuffed to fit in my complimentary scoop at Bennett's, a long-established ice-creamery known for inventive flavours such as cabernet sauvignon sorbet.
Just as satisfying, though, is the opportunity to learn the stories behind some of the businesses. At Magee's, for example, I try the restaurant's signature corned beef sandwich and hear about its founder, Blanche Magee, a vendor at the original, informal market where farmers sold produce from their trucks. She became one of the first to move into the permanent market and her family still owns this and another stall, which sells roasted nuts and nut butters.
Then there's Patsy D'Amore's Pizza, started by an eponymous Italian-American who is said to have introduced LA to pizza when he moved from New York in 1939. D'Amore later opened the legendary Villa Capri restaurant, where regulars included Frank Sinatra, Dean Martin and James Dean. Today, photos of him with some of these famous faces adorn his market pizza stand, now owned by his daughter and still serving up pizzas cooked in his original brick oven.
"It's all about sharing these stories," Lisa says. "This is real LA."
Disclaimer
Gemma Nisbet visited Los Angeles as a guest of Discover LA and Norwegian Cruise Line. They did not review or approve this story.
Categories