Luca and the Fab Five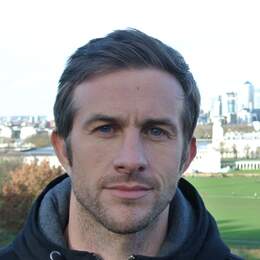 A new animation flick flaunts the charms of Cinque Terre, writes STEVE McKENNA
Luca, the newest Pixar/Disney movie, transports kids (and big kids) into the dazzling scenery of the Italian Riviera. Set in the 1950s and 60s, and billed as a "love letter to the Liguria region", the film follows two teenage sea monsters who magically appear human when they dry off and explore Pontorosso, a fictional animated town created by the movie's producers, who took research trips to the ancient colourful fishing villages-cum-resorts strung along the rugged coast south of Genoa, the Ligurian capital. Although gems like Tellaro, Porto Venere and Camogli had an influence, the main inspiration was Cinque Terre, the UNESCO-lauded quintet of cliff-hugging, largely traffic-free towns that Luca's Genoa-born director, Enrico Casarosa enjoyed escapes to as a child. Same-same, but different, this fabulous five is a timeless treat for travellers.
MONTEROSSO AL MARE
The largest and liveliest town — and the one with the most accommodation choices — is Monterosso. Vocal boatmen ("Signor! Signora!") tout cruisers by the cliffs in their colourful vessels, but most people here seem content to stretch their legs along the waterfront, chillax on the umbrella-shaded sand and pebble beaches, or wine and dine alfresco at the promenade's cafes and seafood restaurants. For many tourists, Monterosso is the start or end point for hikes along the former mule tracks that permeate the hills of the Cinque Terre National Park. The most famous is the Sentiero Azzurro (the Blue Trail), which snakes 12km, taking in all five towns. If you don't fancy hiking the lot — the route is quite thigh-straining in parts — you can use the train to save your energy. There are stations in every town, with services running roughly every 15 minutes, rushing past the Ligurian Sea and through mountain tunnels.

Read the full story here.