Luxury cruising: Silver service all the way aboard Silver Shadow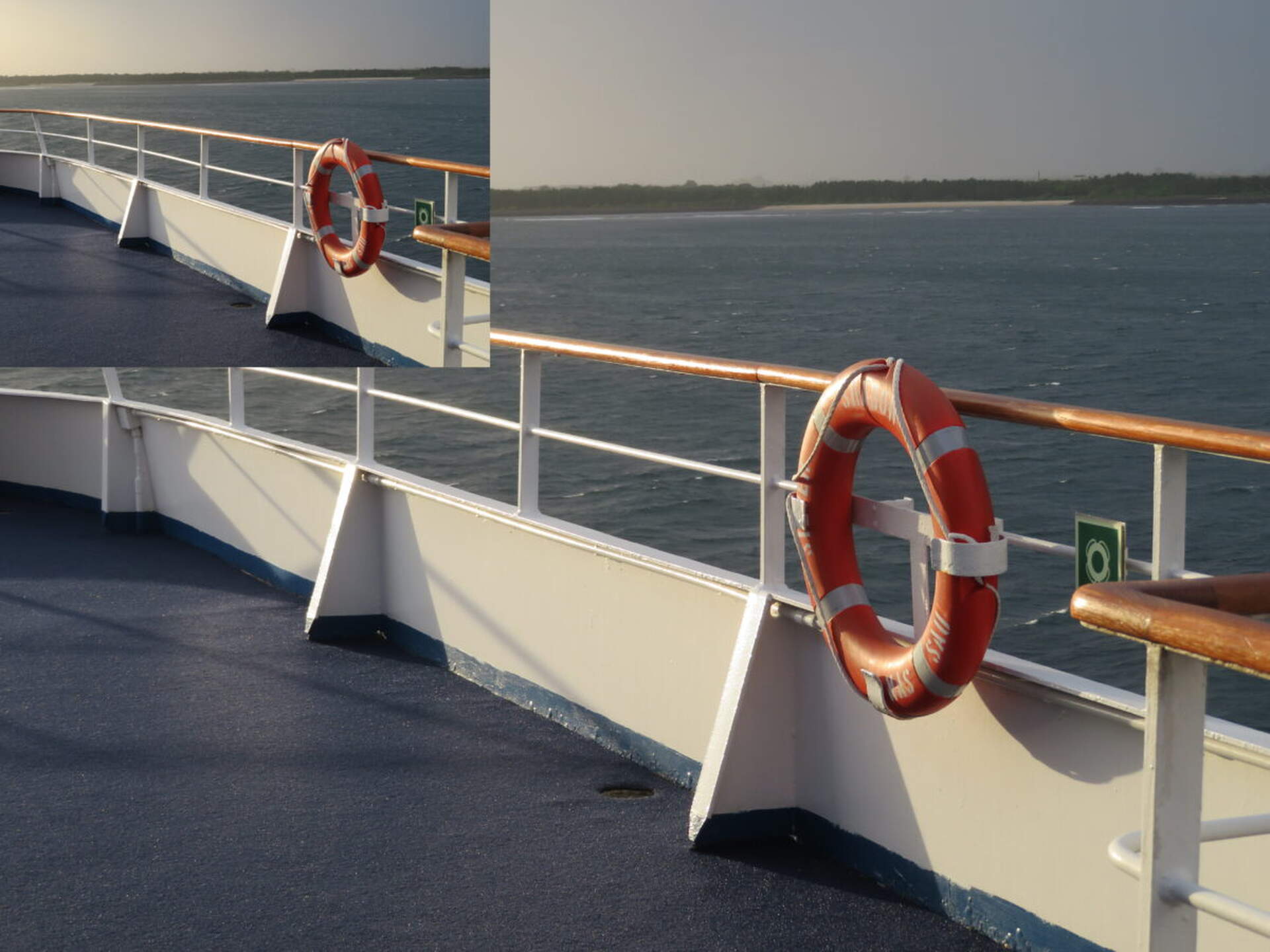 A Silversea cruise from Fremantle to Bali and Singapore proves to be fit for a dame, ambassador or countess. 
I'm filling in my Silversea passenger information form when I first start to get an inkling of the level of service I can expect from this luxury cruise line. I'm asked to choose which prefix should appear on my personalised cabin stationery, with options ranging from plain Ms or Mrs to Dr, Dame, Ambassador or Countess. Although I resist the urge to adopt an aristocratic title, I certainly feel like a countess when I board Silver Shadow in Fremantle.
There is no queuing or waiting for our names to be called. We are guided by a crew member through every step of the boarding process and then offered a glass of prosecco on reaching the ship's elegant central reception area. Once the formalities are over, we are met by our butler, Neeraj (yes, every suite comes with its own butler), who shows us to our home for the next seven days.
The spacious deck-six room has a floor-to-ceiling glass sliding door opening on to a balcony with comfortable wicker chairs, immediately conjuring up daydreams involving a good book, sunshine and endless sapphire waves.
But we're still in port, with Neeraj ready to explain the intricacies of our cabin. He shows us how to contact him whenever we require his services. While I imagine a Downton Abbey-like bell tolling somewhere in the depths of the ship, the reality is a phone call goes through to a pager, and he responds within minutes.
Neeraj points out the complimentary mini-bar, already well-stocked with soft drinks and beer, and tells us he will replenish it with whatever drinks we prefer. He even offers to unpack for us. I wonder how many passengers take that offer up as I spend an enjoyable few minutes stashing my belongings and wishing I had a walk-in wardrobe as big as this at home.
Up on the pool deck, the band is playing jaunty tunes as the ship pulls away from the dock and slides past the magnificent maritime museum jutting out over the water. It feels slightly odd seeing Fremantle from this vantage point. We soon pass the bright green lighthouse on South Mole and set a course for Bali and Singapore.
While watching the stately Norfolk Island pines recede into the distance it's time to try my first meal at one of Silver Shadow's four eateries, opting for the seafood and salad buffet at the Pool Grill. It's not until I return from getting a second helping that I remember my knife and fork were cleared with my first plate. But just as realisation dawns, a waiter appears at my elbow with fresh cutlery. While that is my first experience of the extraordinary level of attentiveness by the service staff, it's by no means the last.
Later, while exploring the ship, I discover that formal afternoon tea is served in the Panorama Lounge every day between 4 and 5pm. Channelling my inner countess, I recline in a plush red chair and smile serenely as meticulous white-gloved waiters glide around the room, delivering towers of delicate pastries and finger sandwiches. A pianist in a blue ball gown tinkles away gently at the grand piano in the corner.
My teapot of Earl Grey arrives with a small timer. Once the blue ink finishes swirling to the top of the timer, the tea is brewed perfectly. I don't feel I can do justice to the selection of goodies, so ask if it's possible to have just one scone. Of course it is possible, but now I must choose — plain, raisin or chocolate chip — served with jam and cream.
We take our time to explore the rest of the ship's 10 decks, discovering that you could spend about half a day just examining the precious artworks on display in all the public areas. A sense of serenity pervades the ship, making it hard to believe there are more than 300 passengers and almost as many crew aboard. The staircases winding elegantly through the ship's central area are easily navigated or there are plenty of lifts to choose from. The corridors are wide, well-lit and never feel crowded.
As we begin a stretch of three days at sea, passengers choose how languid or active they want to be. There are activities ranging from shuffleboard and salsa dancing to lectures on upcoming destinations or heavier topics, such as "Sorry, it is to do with Islam". Some play bridge or bingo, others spend the day lounging in the sun on the pool deck, sipping cocktails.
The fact that everything is included means there is no scrambling to sign when ordering a drink, adding to the sense of relaxation.
In the morning I check out the ship's well-appointed gym. There is also a room for Pilates and yoga classes, as well as a walking/jogging circuit on the upper deck. While it feels slightly absurd to walk around in circles on this windy pinpoint in the middle of the ocean, it is a refreshing way to start the day — and to renew the appetite.
And a good appetite is required to do justice to the breakfast buffet at La Terrazza. As I try to decide between the platters of melon and grapefruit, a waiter dives beneath the counter and offers me a goblet of berries, which turns out to be just what I wanted to go with my muesli and Greek yoghurt. Eggs are cooked to order and there is also a good selection of hot food, pastries, smoked salmon, cold meats and cheeses — and, best of all, coffee.
None of that ordinary percolated brew for this Italian-owned ship, but good-quality Illy coffee. There are so many Australians on Silver Shadow that it seems a flat white is just as standard as a cappuccino — and I'm in heaven.
Back in the cocooning surrounds of my suite (you really can't call it a cabin) I watch the white-capped waves roll by. The suite is far bigger than any I've experienced on previous ships, even eclipsing some hotel rooms I've stayed at.
Just inside the door is a useful shelf, perfect for room key cards and sunglasses, and a hook for my hat. The sumptuous bed covered in crisp white linen comes with a pillow menu with eight different pillow options, though I'm perfectly happy with my standard feather version. Next to the bed is a lounge area and desk which can be partitioned off with curtains. Tones of red and cream paired with pale wood provide a soothing colour scheme. A handsome grey marble bathroom includes two sinks, a shower cubicle and, surprisingly, a full-sized bathtub. Enormous white towels and a fluffy bathmat add to the sense of indulgence.
For even more pampering, I visit the spa on deck 10 for a consultation with a massage therapist. Nearly an hour later I emerge, still smelling faintly of lemongrass, skin and senses refreshed.
Each night, guests put on their jackets and dresses and flock to the restaurants and bars. In the cavernous, tiered auditorium we settle into comfortable chairs, champagne glasses placed handily on a nearby drinks table, to watch the hardworking entertainment team or guest artists such as Australian magician Tim Ellis or Sydney string duo String Fever, who bring the house down with their rendition of Waltzing Matilda.
The ship's restaurants fill rapidly after each show, with waiters lining up to gallantly escort ladies to their tables. It seems that nothing is too much trouble for the service staff, from offering you another coffee to providing spare sets of reading glasses for guests who have forgotten to bring their own. You would like a table for six for dinner at peak time in La Terrazza and only two of you have a reservation?
No problem, we'll make it work — the Captain's table is free.
You've invited a few friends to an impromptu gathering in your suite? Let me fetch you some canapes from the galley.
You think your shoes may need a shine for formal night? Actually, sir, they're already done.
All too soon, just as I'm growing used to my new life as a member of the aristocracy, Silver Shadow is docking in Singapore and it's time for this countess to return to reality.
Fact File
Silver Shadow will cruise between Hong Kong and Singapore until May before departing for Alaska for a series of Inside Passage itineraries. A nine-day cruise departing Singapore for Hong Kong on March 25, visiting Ho Chi Minh City, Chan May and Halong Bay, costs from $8400. Travel agents, silversea.com and 1300 306 872
Disclaimer
Bethany Hiatt travelled as a guest of Silversea.
Categories