Arrivals & Departures

Luxury lodges take blending into the landscape to a new level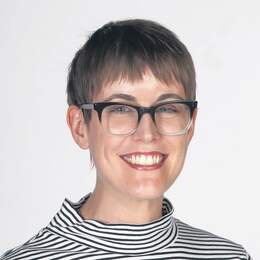 It's not uncommon to describe new accommodation as "blending into the landscape", but in the case of the new luxury lodges at Sunshine Resort on the mid-north coast of New South Wales, it's literally true.
Each of the seven Ngurra Lodges has a decal that replicates its sub-tropical forest setting, created using more than 200 photos by local photographer Adam Williams.

Taking their name from the local Dunghutti Aboriginal word meaning "place of home", the two-storey Ngurra Lodges incorporate full kitchen and laundry facilities, two big bedrooms that can sleep up to six and a veranda for outdoor dining.
"We were very conscious of the setting when we designed the lodges," said Sunshine Resort owner Tony Mayne. "In fact they are so harmonious that the local kangaroos can be found right next to the verandas."

The lodges are one of a number of accommodation options available at the property, which is surrounded by the Hat Head National Park and is located in the coastal town of South West Rocks, about midway between Sydney and Brisbane.
Another new option are permanent Sunshine Tents, which were installed last year to meet the growing demand for glamping. There's also a selection of modern villas, cabins, cottages, and camping and caravan sites.
These new additions tap into broader changes in the holiday park market, with a number of properties adding upmarket options to suit a wider range of holidaymakers.
"Holiday parks are changing dramatically and we have always been at the forefront of meeting the new demand," Mr Mayne said.
"We transformed the property by adding the $1 million Shipwreck Island water park two years ago. We then added villas and permanent Sunshine Tents for those who like the idea of camping, but not all the hard work that goes with setting up and dismantling them, and now these luxury lodges really take the park to a new level of comfort.
"We can now offer a comprehensive range of accommodation options wrapped around the popular holiday park experience. There's something for everyone: couples, groups and families can choose from traditional camping and caravanning to luxury lodges."
In addition to the Shipwreck Island water park, Sunshine Resort's facilities include a swimming pool, playground, mini golf, a kids' club, games and movie rooms, go carts, bike and canoe hire, and a restaurant.
Fact File
Rates for the Ngurra Lodges start from $490 per night for up to six people. 
For more information, go to big4sunshine.com.au or phone (02) 6566 6142.