Madagascar, where resourcefulness is a way of life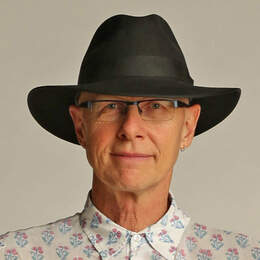 Achieving the maximum result from minimum resources is fundamental in Madagascar. 

We visit the primary school at Ambolomailaka, which I have seen grow from 460 students to nearly 1000 over a few years, and take some supplies.
Diary Andrianampoina writes several phrases on the blackboard — first in the language of Madagascar, and then in English. He then reads out the first phrase to the class, and retired teacher Sandra Fussell steps up to read the English translation, repeating it three times as the children chant it after each. When later we come to say goodbye, the children immediately chant it out, unprompted, remembered, in good English.
But it is not that that has caught my attention.
It is a girl sitting in the front row of one of the squashy, old-fashioned, timber bench school desks.
On the sheet of paper in front of her, she is neatly, and unprompted, copying what is on the board.
It is as if I can hear her saying "this is English ... this is good to learn", and so she sets out to learn it.
It is one of three moments in less than an hour which show the innate Madagascan hunger to learn.
For this is a fishing village, with boats made with hand tools from four local timbers, including the balsa hull, and a sail often made from flour bags stitched together. Homes are made of reeds and fences of stick and pieces of the local Didiereaceae — the endemic plant of the spiny forest.
And down on the beach, the fleet of sailing canoes with outriggers which were paddled out in the early morning are sailing home on the light lunchtime breeze, with scant hauls of mackerel and to a sung and jubilant welcome from families.
I watch a boy in the shallows with a model boat which is an exact replica of the big canoes heading for shore. He is watching them and mimicking them, trimming the small sail on his model to match, and then sailing it through the big beached boats and landing it the same.
And then, as a local band and singers of this musical Vezu tribal people sing and play for us, I see Diary watching the drummer, and his hands beginning to mimic his rhythms and moves. A couple of songs later, Diary is up there, drumming with the band for the audience — his first time on the instrument.
Malagasies have an ability to get a maximum result from minimum resources — be they a few phrases of English chalked on a board becoming the fundamentals of a new language spoken or a drumming being added to Diary's other musical accomplishments, which include writing nearly 100 songs.
We are in Madagascar on a Travel Club Tour run in conjunction with our friends at Travel Directors, with Diary as tour leader and superbly knowledgeable guide (from traditional music, to plants' scientific names, to the culture of the 18 tribes of Madagascar).
And on the road between the capital, Antananarivo and the town of Antsirabe, we stop at Alu Star, an aluminium recycling and smelting workshop. There they take engine parts, a battered car wheel rim and other scrap and, with only the use of damp sand, a wooden frame, wood fire and bare feet, turn it into the big, ubiquitous cooking pots used in most kitchens in Madagascar.
In Antsirabe, "Miniature Mamy" Rajamason takes this Malagasy attitude to another level, using bicycle brake cable, snips of aluminium cans, medical tubing and wire to make extraordinarily detailed model bicycles.
Also in Antsirabe, the six brothers who own and run Atelier Fabricant en Corne de Zebu use horn from the Malagasy cattle zebu to make everything from sculptural ornaments to guitar plectrums.
In Ambositra, marquetry worker Narcisse has made himself a fretsaw from timber, a bed spring and a piece of iron. The blade is the wire from a tyre, cut to have "teeth" in it.
Not only does he produce beautifully detailed marquetry work with it, but it is precisely the same tool I saw him using in this same low-ceilinged room six years ago. But a bench vice which lost its jaws has had them welded back on, with rod used to reinforce the join.
It seems to me that achieving the maximum result from minimum resources, coupled with the Malagasy ability to learn quickly, then widens out in other ways through the society of our Indian Ocean neighbours.
Madagascar has been isolated for more than 55 million years, resulting in the evolution of unique animal and plant life. There are more than 200,000 species on the island, the vast majority of which are found only here. Eight whole plant families and almost 1000 orchid species are native. Madagascar is the endemic home of at least 350 species of frog, 370 kinds of reptile, five families of birds and almost 200 different mammals, including 72 species of lemur, which evolved separately.
To study and learn this clearly is a massive task. In Isalo National Park, guide Roland Randrianarimalala apologises that he doesn't know so many common names but rolls off the full scientific names for the chameleons, frogs and seemingly endless plants that we pass in the park.
In the afternoons, he and fellow guide Parson Andrianirina teach the young guides, and soon will take a month off to do so more intensively. They don't get paid for this — they just get enough money behind them to take the month to contribute to the young people's knowledge.
"Roland and I are teaching 10 guides — seven male and three female," says Parson. "For community and the love of the park."
In Ranomafana National Park, Theodore Farafidison — Theo, the self-styled "King of the Forest" — is bringing on lemur spotters, who work with him and will become guides, too, one day.
Theo knows this path well.
As a village boy, he used to kill the precious birds of Madagascar's rainforest with a slingshot. Now he is a self-confessed and extremely knowledgeable "bird nerd" and forest and lemur guide, leading the likes of researchers and National Geographic crews to key sites.
Theo not only now understands the value of Madagascar's biodiversity, but is sharing it with others — just as half of the visitors' fee to enter the park goes to the local community, encouraging villagers who chose to stay and live within the national park to engage with conservation and visitors.
Back in Isalo, after seeing ring-tailed lemurs and a rare white sifaka, I spot something just as endemic and rare — a basting brush on a barbecue which is just five feathers.
On the way out of the national park, by a stream, there's a small plot of tomatoes, growing nicely. Roland and Parson and the up-and-coming young guides are showing the world the wonders of the park, and families are being fed from produce grown in nooks and crannies.
From every small opportunity, there comes a big result.
And, as we cross the island from east coast to west — from rainforest, through granite country, across the Horombe Plateau to the Mozambique Channel — sticks are fixed and lashed together to make carts.
We'd call them billy carts — for Malagasies, they are a huge asset.
I see one with a single, wooden wheel the size of my palm, like a wheelbarrow, loaded with 100kg of firewood. Five boys have pushed a load of charcoal up a hill and come careering back down. There's a stick connected to one end of the front axle to steer and, apparently, no brake.
Another is pretty flashy, with little strips of worn-out car tyre nailed around its wheels.
Just about everything is being moved on them but water is still carried in 20-litre containers on the head, collected only when the public water is open, sometimes hours away. The billy carts of Madagascar are a wonder. A treat of ingenuity.
On the beach at Ifaty, I see the fishing fleet's nets are weighted at the bottom with hand-hewn rocks with holes chiselled through them, the tops using lots of bits of thongs as floats.
I am lying in my four-poster bed cocooned in mosquito netting, thinking about all this at the Hotel Jardin du Roy at Isalo.
But as I watch the sky brighten at dawn, my eyes suddenly focus closer, on
the net itself, and suddenly I can pick out a slight difference in the criss-cross pattern of the mesh.
The fine as gossamer net has been repaired, in and out, with a very fine thread and obviously, a very dexterous hand.
Nothing is wasted. Everything is valued.
Fact File
Travel with Diary Andrianampoina on a 15-day Essential Madagascar tour. From August 1 to 15, it follows the same itinerary as our recent Travel Club Tour, organised by Travel Directors, from Antananarivo to the lemurs of Ranomafana and Isalo to a turning of the bones ceremony. It is $9950 including all airfares, accommodation, touring, visa and meals. traveldirectors.com.au and 1300 856 661