Majesty of the isolated Arctic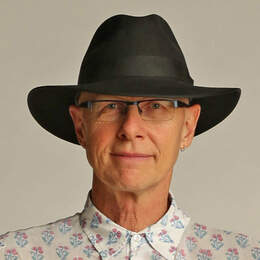 Join an expedition ship following in the wake of the great explorers who searched for the Northwest Passage. The voyage from Canada to Greenland is an awesome icy adventure.  
The Northwest Passage was an elusive spectre — a wild hope that the Atlantic and Pacific oceans were connected by a channel somewhere in the Arctic sea ice — but Adventure Canada's Ocean Endeavour expedition ship is passing right through it.
This is what the explorers dreamed of — a passage in the Arctic Ocean, with remote Canada to our south and Greenland to the north.
For centuries, they searched for this new, faster trading route between Europe and Asia, but ice blocked them. Some, like those on Sir John Franklin's expedition in 1845, died looking, before Roald Amundsen became the first to navigate the Northwest Passage on his 1903-1906 expedition.
At a table dressed in a white tablecloth, I am dining on fish — locally caught Arctic char prepared by a French chef. After this, I will retire to my comfortable stateroom, warm and cosy in quality linen.
No, I'm not doing it as those chaps did it. I am traversing the Northwest Passage with Adventure Canada, one of the best companies I've ever travelled with. There are about 140 of us on a ship that can carry twice that and I am in a room on the seventh deck with a big window, plenty of hot water, and all comforts. There are three comfortable lounges, a sauna, and a hot tub and heated swimming pool on deck.
As importantly, the 137m ice-class ship, with a strengthened hull, has a shallow draft and is highly manoeuvrable. Ocean Endeavour takes us into isolated fjords and bays, and to remote communities. The crew (one for about every four of us), regularly launch Zodiacs for our excursions to remote nooks in Nunavut, Canada's northern territory, and to help us get to grips with the Greenland coast.
We are given genuine insight into Inuit culture by the Inuit staff on board. And, in a first, our expedition leader is Inuit man Jason Edmunds.
Given that the Northwest Passage is both the traditional Inuit homeland and that the communities along the passage are almost entirely modern day Inuit territory, this is very significant.
It is not lost on Jason — a humble, sincere and highly experienced 27-year-old who uses the word "promise" a lot. He promises to do his best at all times and promises to try to bring us something extraordinary.
And for the first few days, Jason works hard to live up to that promise. The weather turns against us, with bitter 50 knot winds, — 5C and wind chill on top of that. The decks ice up and have to be put out of bounds. The planned landing to visit the Inuit community at Gjoa Haven has to be abandoned, and then a planned landing at Conningham Bay.
It is a good reminder that we are in the Arctic, on a modern expedition, albeit in tourist vein, but as completely at the whim of the elements as others before us.
The ship shows its class in Franklin Strait, handling the strong winds and running seas with a steady gait, without any yaw. The dining room remains quite full. Breakfast is a buffet with everything from fresh fruit to porridge and a full cooked spread. Lunch is another buffet, with cold goodies and then trays of hot. Dinner a la carte, with entree, main course and dessert ordered off the menu. Fare ranges from lamb to fish, to Italian dishes and with a range of soups and a choice of desserts, including red velvet maple cake. Fine fare it is.
The tea, coffee and cookies station is always open and between meals there are snacks for those still with the room.
With the lack of landings, we get a chance to be more fully educated on the area's geology, history, bird life and sea ice by Adventure Canada's resident experts. They're a highly qualified and entertaining bunch.
Specialists in their own fields, Jason says "98 per cent" only do one voyage a year — every Adventure Canada voyage is different and on every voyage everyone is fresh, excited and full of energy.
Adventure Canada is a family company which prides itself on bringing arts and culture to its voyages, and this one is no exception. It is an unusual idea to have a host alongside the expedition leader but songwriter, singer and raconteur David Newland proves it a good idea. He's there to keep the social side of things running smoothly. Newfoundland author Michael Crummey contributes words and Zodiac driver and photographer Scott Forsyth shares his skills and images.
And then comes Bellot Strait — 26km long, 2km wide at its broadest part but mostly much less than that, rock and snow either side, the thin channel between the most northerly point of North America and Somerset Island.
And at the far end is the abandoned Hudson's Bay Company post of Fort Ross. It was set up in 1937 and after 11 years in these severe conditions, the idea was abandoned. The wooden huts stand, preserved by the cold and dry climate.
But, as Jason puts it, the wind hasn't stopped playing with him yet. He shows a satellite image of a big, curling storm, the winds of which ice up the ship and try to snap-freeze anyone on deck. We anchor off Fort Ross overnight, and Jason decides to sit it out, and "speak nicely about the wind — creating these beautiful waves". He hopes that will stop it playing with us. And the following afternoon it does, and I spend an indelible two-and-a-half hours around and in the huts, visiting Inuit graves, mounded with boulders, and climbing the hill to a cairn. The snow is deep and dry, and for a while I just sit in it, out of the wind, being in the Arctic.
We travel through ice, with regular briefings from Jason, who has a calm, inclusive manner and just the right tone. We are in this together, as he reacts to conditions; looks for opportunities.
They come as the ship pulls close, twice, to polar bears on sea ice, and once to one picking along the shoreline of high-rise Devon Island — a rocky fortress rising out of the High Arctic, surrounded by the tumbler of cold sea jangling with ice.
The Ocean Endeavour drifts overnight off Beechey Island, for fear of being trapped in Erebus and Terror Bay, named for the lost ships of the Franklin Expedition, and then we land in the morning, to visit graves of some of the 129 men lost and prompting the biggest search in human history.
Jason is keen that we get the chance to visit an Inuit community and, with favourable sea ice, we push through it down Admiralty Inlet to Arctic Bay, on Baffin Island and where Inuit have been for more than 5000 years, since their push east from Alaska.
All the time, there are presentations by the specialists on board — on Inuit culture and art, wildlife, ice, geology, botany, history. Songwriter and singer Barney Bentall entertains, and there are watercolour painting, writing and photography sessions. The creative and artistic life of the ship is valued alongside the science.
Most of the passengers are Canadian, which really adds to the journey. These are people interested in their own place, history and culture. "Canadians are fascinated with the Northwest Passage," says David Newland. The trip has only been offered as a voyage by Adventure Canada since 2007, as the changing climate has meant less ice. "Before that it was impossible," says Jason. They offer two Northwest Passage voyages a year, in each direction, "Into" in August and "Out of" in September, of 16 days. And, of course, there's much to be learnt about the effect of climate change in lessening the ice.
We cross the open water of Baffin Bay in the night in a 6m swell and over 35 knots of wind and also cross the border into Greenland, aiming for the country's most northerly community, Qaanaaq. We are north of 77 degrees and sit off the hamlet in the wind, icebergs streaming past, and Jason has to decide that it is too dangerous to land, and we sail off again.

Further south-east along the Greenland coast, we do indeed land, at Upernavik — but after two days being battered at sea, in swells of more than 6m and wind gusting to 45 knots. Earning an experience can make it even more valuable, and arriving at Upernavik in still conditions and late afternoon light is a highlight of the expedition. The many coloured houses of this isolated little Greenlandic march up a hill and look down on a harbour with stout little fishing boats.
The next morning, after sailing under a half moon, on a smooth sea through passing icebergs, we arrive to the fairytale scene of Karrat Fjord, icebergs laced with streamers of low cloud, touched by early rose-coloured light. But within just a few minutes we are in thick fog and Jason makes the call to pull out and move on to another spot, finding Hollaender Bay on the charts and making Adventure Canada's first landing there.

Pure white ice as big as backpacks washes on to a beach of matte sand, gravelly and the colour of charcoal. Behind this, in a big glacial valley are Arctic thrift and Arctic dandelion, sealion grass and dwarf birch, crowberry and mouse-eared chickweed.
Then come visits to the Greenlandic settlement of Ilulissat — a township of 4000 people and 6000 sled dogs. The communities of Greenland are not connected by roads.
Ilulissat Icefjord, a UNESCO World Heritage Site since 2004, turns out 17- 20 billion tonnes of ice a year — breaking off the Jakobshahvn Isbrae glacier, the most productive glacier in the northern hemisphere, 40km up the valley. It's a busy working harbour as it's a hub and further down the coast, the town of Sisimiut is steeped in ocean history.

And then, on our last night on board, in 190km-long Kangerlussuaq Fjord, the northern lights put on a crazy display of dancing green. stripes over the ship.
In looking back on the voyage, expedition leader Jason Edmunds says: "We have encountered some of the true elements of the Arctic. It was pretty rough but it was also beautiful. You have seen how calm and peaceful it can be and how unforgiving it can be."
And so, 5500km and 9700 cookies later, it is over.
FACT FILE
Adventure Canada has a number of itineraries in Arctic Canada on the Ocean Adventurer. They have already announced dates and prices for Into the Northwest Passage and Out of the Northwest Passage for 2017 — two expedition cruises
traversing the passage either way. adventurecanada.com.
For more on travel in Canada, particularly during the country's 150th anniversary in 2017, visit canadatourism.com.
Stephen Scourfield treats Spirit Drive host Matt Layton to the rare sounds of Inuit throat singers.
Disclaimer
Stephen Scourfield was a guest of Adventure Canada and Canada Tourism.