Making music in China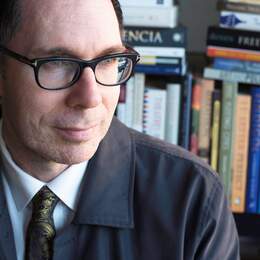 The West Australian Symphony Orchestra is off to China - its first international tour in a decade. 
When the West Australian Symphony Orchestra sets off for China next month — the orchestra's first international tour in 10 years — WASO cellist Xiaole Wu will have to do a bit more than translate the notes on his score into glorious music.
Xiaole, who moved from China to Australia 20 years ago, has already been heavily involved in WASO's exchange program with the China Philharmonic Orchestra. Now he'll be translating at WASO's Schools Performance in Beijing.
Apparently it's already proving to be a daunting task as he prepares notes, because the show is "very Australian, very colloquial" and Xiaole must "convey foreign concepts like camping" to the Chinese kids.
"We're very lucky we've had two opportunities to go to China now," Xiaole says. "But it's very different this time round. There's a much closer partnership between the CPO and WASO. We've also been invited to be part of the Beijing Music Festival. So this is a very special tour for us."
Led by principal conductor Asher Fisch, the project involves a tour party of 102 people, including 89 WASO musicians. WASO performs at the Beijing Music Festival on October 9 and 10, and in the Shanghai Symphony Hall on October 12.

WASO performs music from the China tour program on September 29 and 30 and October 1 at the Perth Concert Hall. For tickets and more information, phone WASO on 9326 0000 or visit waso.com.au.
Categories